It's hard not to love the '80s. It's the decade that gave us door-knocker earrings, colorful pumps, pink lipstick, Cotler "parachute" pants, scrunchie hair ties, banana clips and ribbon barrettes… What's not to like? We also remember the amazing music that stands the test of time. Madonna's Like A Virgin and Open Your Heart, Bon Jovi's Runaway, and Cyndi Lauper's Girls Just Want To Have Fun remain in heavy rotation on radio stations across the nation. The lasting legacy of the '80s remains even in today's pop culture.
The movies of the '80s were no exception. This decade saw the release of countless love stories that make for a perfect Valentine's Day date. Movies give us hope, courage and faith. They make us think of all the possibilities in life. They bring us together while showing us our differences.
This is a list of some outstanding films from a decade that many of us recall fondly. These movies, like love, will always be a part of us.
Adventures In Babysitting 
Starring Elisabeth Shue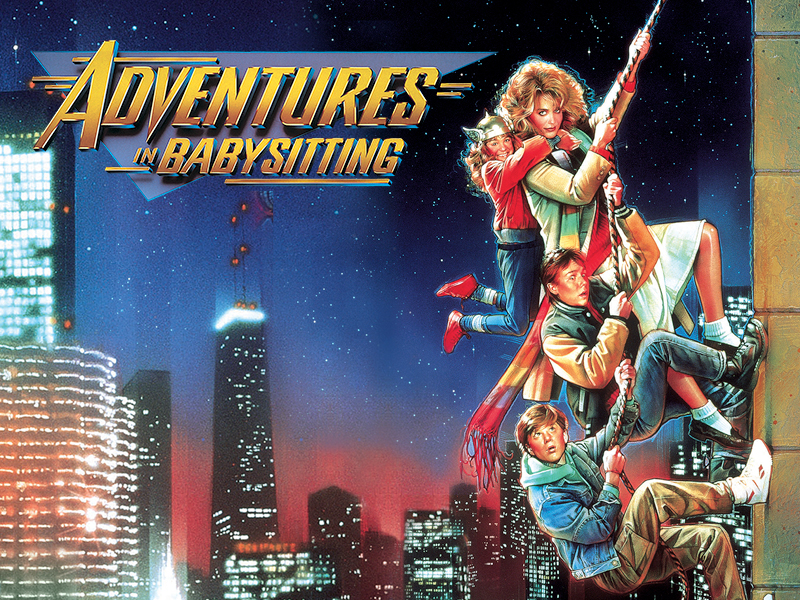 After getting ditched by her boyfriend, seventeen-year-old Chris Parker decides to babysit three young kids in the suburbs of Chicago. Hoping for an easy night, Chris finds herself and the kids swept up in a crazy adventure with her best friend who just ran away from home.
Lesson: Plans with your partner don't always work out the way you want. But it's the adventures that happen along the way that test our understanding of who we are and what we want out of life.
Favorite Quote: "Don't fuck with the babysitter."