Let's be honest: taking a first date to the movies and dinner is played out. It's been done, people. If you really want to impress, you're going to have to try a little harder.
It's time to step up your dating game and do something that makes your date feel that you really took time in planning something special. You don't wanna get off on the wrong foot, do you? Here are six first date ideas in the City of Angels to help you make a great first impression.
1.Skydiving
375 Durley Ave Camarillo, CA 93010
(805) 322-4763
Prices vary
$200-$299 student and military discounts available.
Website: Skydive Coastal California
Get ready to feel the excitement of 120 mph freefall. This is a breathtaking, beautiful experience that you and your date will enjoy. While skydiving you and your date will get to see some of the most beautiful views of Los Angeles and Catalina.
Downtown LA
Email at info@ifoodstory.com
Contact for price
Website: iFoodStory
Join food storyteller Yoko Isassi for a Japanese cooking class in the heart of Downtown Los Angeles. Isassi offers a variety of cooking classes that you and your date are sure to enjoy. Learn how to make dishes like sushi, sashimi, ramen, teriyaki and so much more.
3.Hip-Hop Dance Class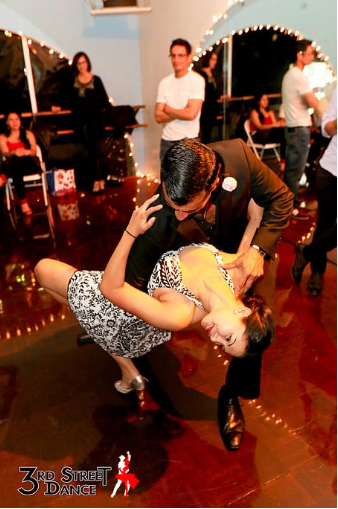 558 West 3rd Street Los Angeles, CA 90048
(310) 275-4683
Prices vary
Single Class: $15
8 Classes: $99
Website: Third Street Dance
You and your date can enjoy a dance class at 3rd Street Dance in LA. Learn the basics of ballroom, swing, salsa and of course hip-hop. Make sure to bring all your moves! They also offer classes as well if you're just a beginner. This is a fun and active thing to do that you both can enjoy. You don't wanna miss the classes that they have every week.
4.TMZ Celebrity Tour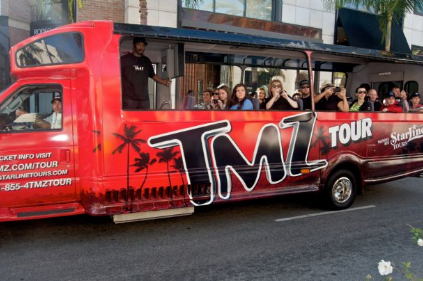 Departs from Hard Rock Café on Hollywood Blvd
$49.00
Website:  Zerve
When you think of Los Angeles, how could you not think of all the celebrities that call LA home? We live in a city that everyone from all over the world wants to visit and guess what, you're here! But do you really know the city? TMZ Celebrity Tour will give you and your date the ride of your lives. They stop at the hottest spots in Hollywood, Beverly Hills and the Sunset Strip. The two-hour tour includes a show on the bus, fun videos, songs, games and some fun prizes.
5.Rock Climbing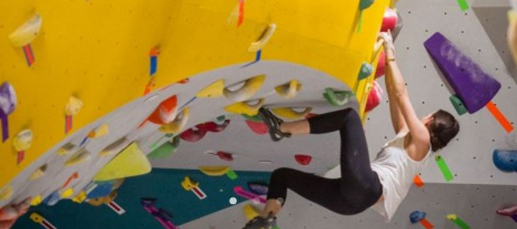 1375 E 6th Street #8 Los Angeles, CA 90021
(323) 406-9119
Prices vary
Weekends before 3pm is $15 after 3pm pricing is $20
Website: Touch Stone Climbing
LA Boulders is the largest bouldering gym in southern California, join them and start rock climbing. It doesn't matter if you haven't climbed before. This is the place to be a part of the amazing community and have fun while you're there. They have 12,000 sq. feet of climbing terrain. See who can reach the top first, you or your date. FYI: let your date win–trust me, it'll work in your favor!
6.Horseback Riding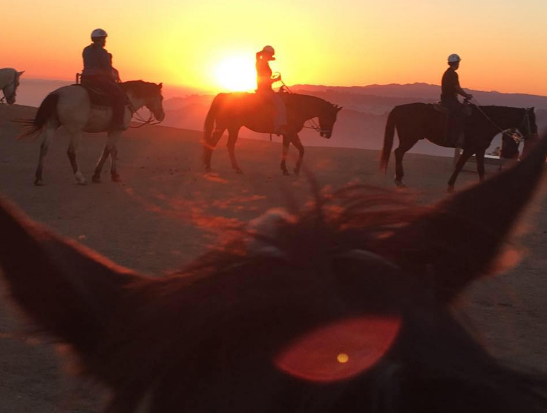 3400 N Beachwood Dr, Los Angeles, CA 90068
(323)469-5450
Prices vary
$40-$100 per person
Website: Sunset Ranch Hollywood
Take in the whole city when you go horseback riding with the best views of Hollywood, Los Angeles, San Fernando and the Pacific Ocean. You could pick any of Sunset Ranch Hollywood's great package deals and enjoy getting to know your date on a romantic horseback ride that will give you both something to talk about for years to come. You couldn't ask for a better date.