It's hard for the unconventionally masculine amongst us to find decent fitting clothing in the aisles of mainstream menswear. What's more, after the initial boom in brands catering specifically for butch, dapper, stud and trans customers, there seems to have been a serious bust, with many queer labels that previously made headlines closing down indefinitely. Many big names remain however, and new ones are popping up all the time.
If you're looking to suit up for a wedding, a job interview, a graduation, or any other event that requires your sharpest, sexiest self to shine, then look no further:
HAUTEBUTCH specializes in design driven masculine apparel for women and transmen. A one stop shop with a wide variety of clothes to choose from (including XX sizes), HAUTEBUTCH prides itself on providing clothing designed by and for butches, studs and tomboys.
---
The BCC is a UK-based tailor on a mission to break free from gender restrictions. They specialize in "bespoke handmade suits based on classic masculine styles and the latest fashion trends" – all tailored just for you! If you're about to tie the knot, be sure to check out their wedding packages (lol – not that kind).
---
What would a suit be without a clean cut collar? VEEA are primarily a shirt bar that cater to the classic and quietly quirky. Their sizing chart is extremely comprehensive and clear – all the better to help you get a button-up that will blow you away!
---
Kipper Clothiers is an inclusive creator of tailored, handcrafted suits and shirts "for men and women alike." Co-create your dream suit by choosing your fabrics and customizing the details. The first round of alterations is paid for in full by Kipper Clothiers, and you can even hire them to be your personal shopping assistants if you need help with accessories.
---
Bindle & Keep are the guardians of the time honoured tradition of creating one of a kind tailored suits, or rather, as they like to call them, "self-portraits in fabric". You might have seen them in the HBO documentary Suited.
---
What goes underneath the suit is just as important as the suit itself. Enter RodeoHs, ultra comfortable briefs, boxers and panties with inbuilt O-rings, or deep interior pockets that are packer-friendly.
---
If you're on the hunt for neck ties, bow ties and pocket ties with flare, look no further than Fox & Brie. Their quality craftsmanship is clear in every knot, and you'll be hard pressed to find prints with as much personality.
---
NiK Kacy, named after its founder and designer, is a fashion line that produces "genderequal luxury shoes and accessories that are handcrafted, high-quality, utility products." Nothing like the perfect pair to polish off your look!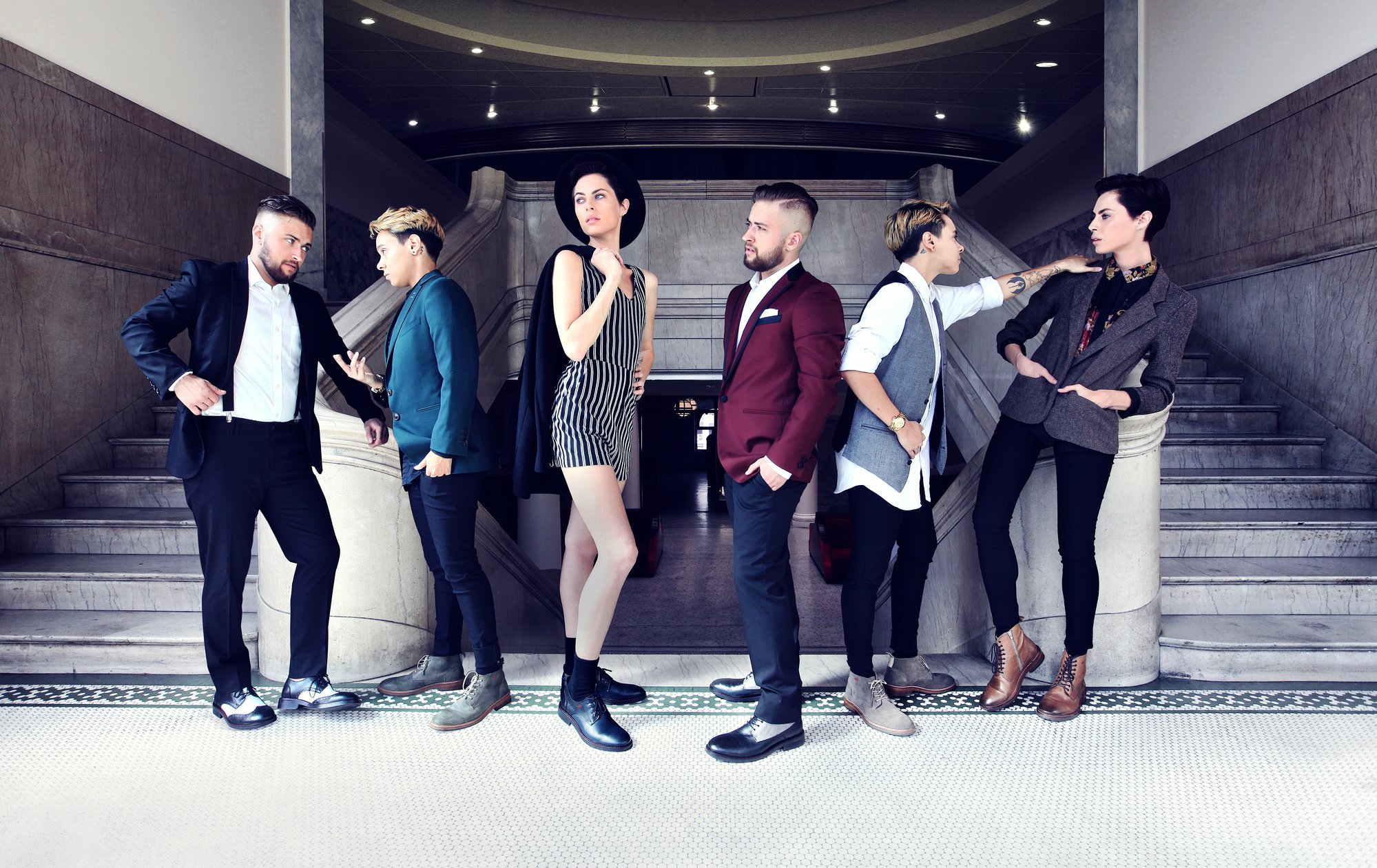 ---
If you want to keep that dapper flavour, even when you're not dressed to the nines, then Kirrin Finch has you covered. This sustainable, ethical brand offers a stylish range of casual smart shirts, pants and accessories.
Where's your favourite place to shop?