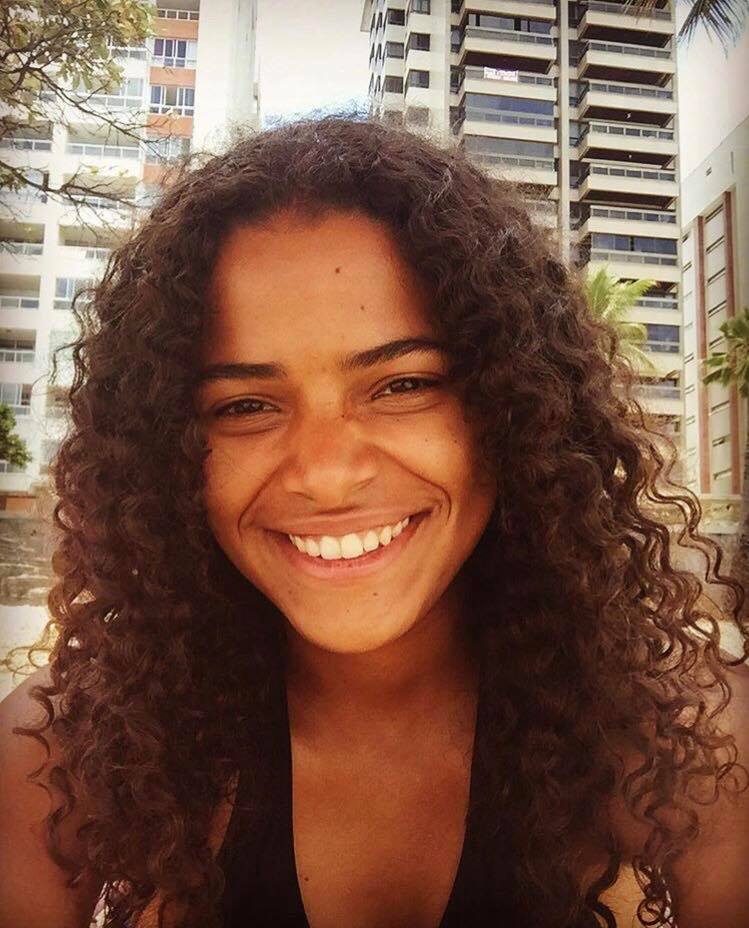 While writing my article about the crimes against the LGBT community in Brazil, I reached out to one of my oldest friends (we met when we were 14 years old…) Sayonara came out to me when she was 16, I always knew. She didn't like boys. She liked being one of the boys. Sayonara is a beautiful soul and woman living in between Paris & Rio De Janeiro… I asked her to give us her perspective on what was happening in Brazil.
1 How do you feel as an openly gay woman in Brazil?
Even if in Brazil a lot of people dare to assume their sexual orientation, being gay is still a taboo because of the religion and the sexist culture. Honestly I feel in danger, because people are lacking of tolerance and they can be very violent. Now, the black andLGBT community is mourning Marielle Franco (state councilor, black, lesbian and from a favela) because she stood for our rights and her murder symbolize what is going to happen in the next years if the mini-moi Trump, running candidate for president, Bolsonaro, win.
2 Were you able to come out to your parents easily? Or were you afraid they would shut down due to their religious or cultural beliefs?
My parents live here in Europe and they are very open-minded. My mother who is a real Brazilian girl from a very religious family was really upset but now she understands and supports me. Well, I still can't take my girlfriends home to introduce them, I have to wait at least two years: "I want to be sure of your commitment". That's not the case with my straight brothers and sisters, they are very welcome at home independently of their status and I feel kind of "marginalized". I'm very close to my grandmother in Brazil and she is a very religious person. I introduced my ex-girlfriend to her, we stayed together for almost 6 years and when we broke up I told her everything because she liked Meli very much, but she told that she thought we were just friends (lol). I think maybe it's my fault because I never told her properly "I'm gay". When I was back in Brazil two years ago I decide to tell her with real words "'I'm gay" and she felt very attacked, she told me horrible things, we argued for 2 weeks and she finally told me that "Being Gay is not the problem, the real fact is the Brazilian society. They can kill you".
3 Is Brazil a scary place for the Gay Community who chooses to travel there?
I don't think so. Big cities as Rio or Sao Paulo are very gay. You can be surprised. There are many gay parties going around. This is very contradictory, I know. I would say that the real danger is when you are a poor black gay person from a Favela. In Brazil when you are white or/and rich, you are safe.
4 What are your favorite beaches in Brazil to hang out?
It really depends. In Rio, we have a lot of beaches. The most popular are in the center, but they are not the most beautiful. You need a car (not for poor people) to see the most beautiful ones. However, if you are full of muscles gay and rich person (mostly white), Ipanema Posto 9 is the place to be. If you are an intellectual, left wing gay person Leme beach is really nice, I feel really safe there.
6 How often do you go to Brazil to visit? Do you still have family out there? What is their take on the LGBT community?
Well I was there 3 months ago for holidays and now I work between France and brazil so I'm there 2/3 times a year. I love being there because gay life is really intense, much more than in Paris! On one hand I feel excited but on the other i feel the pressure of the Brazilian society I still have family there and they try not to give their opinion in front me but I know that they think homosexuality is "dirty". My grandmother says that homosexuality does not exist.
7.What movements do you know of that are helping the community?
There are so many that I can't even begin to mention them all . First of all I'm very proud that in Rio state council, many left wing politicians are openly gay and trans persons. Those people help our community giving visibility and fighting for our rights. "baphos perifericos" this collective is giving power to LGBTQI+ people from poor suburbs "Casa Nem" is a welcoming space, in Rio, for LGBTQI+ people in a situation of social vulnerability, focusing on transvestites and transsexuals people. It is a self- sustaining space and parties are held to help to finance, various types of donations are also received. In this place oppressions are forbidden and several projects exist to empower people. "Piranhas Team" is a group that promote auto defense for women and LGBTQI+. They also want to deconstruct the sexist culture. "drag-se" YouTube channel starring drag kings and queens from Rio "marcha das vadias rio de janeiro" it's a march that is organized by a feminist group. They want to change the Brazilian racist, sexist and homophobic society. Etc.
8. Anything you would like to add to end the interview? A wish for Brazil? Well I hope Brazil will not turn onto a dictatorship again and I want that people stop basing their beliefs on religion one day. I also hope that one day black people will be treated as humans being in this country where 53% of the population is black.
By Charly More