Even though we are going through this crazy pandemic, businesses are still thriving an going. But my question is how has the pandemic affected businesses? What has changed or not changed? An if the pandemic hasn't affected some businesses what is it that you do? An what inspires you as an owner to keep going?
I've went an interviewed two independent business owners an got their insight. For me as an writer an independent contractor myself I know the pandemic has affected me in some ways. Not being able to go out an physically go an network an promote. Which in that case for my business an as an writer It's hard to attract more clients an partners. Which affects me financially, so I ask other independent businesses, "How Has The Pandemic Affected You"? An if it hasn't what is business about an what keeps driven an inspired? An what is your business about an consist of?
Karron Marshae 37Yo,
City/State I am from: Compton, CA
Currently Reside: Perris, CA
Business: Kloset32, LLC
Business Type: Fashion Retail
About Us:
Inspired by my love for fashion, Kloset32 was created to empower women everywhere. We carry everything from women's clothing, shoes, accessories and virgin hair extensions. Kloset32 is definitely for the trendsetters and the risqué. Be bold….stand out…and most of all be you!
I wanted to open a fashion boutique back in my late teens, early twenties. I use to shop at boutique shops in Los Angeles and Long Beach in the Bixby area because of the unique pieces that they would offer. What inspires me is my love in being creative with fashion, the fact that no matter how a person is feeling, they can actually get lost in fashion (in a good way) by utilizing and expressing their personality and mood just by what they are wearing.
I went through a few things in my 30's, by 32 years of age I decided that I was going to take a step out on Faith and start my fashion boutique, it was "now or never".
My family motivates and inspires me most, I want to set the bar high and show my kids that no matter what you go through, always be resilient and move forward with your dreams until you accomplish them and after that start working on another goal/dream.
The pandemic affected me most when it comes to networking, as that is one of the missing pieces I need in order to help my business soar. My sales have increased since the pandemic and I know what also changed was that I started to refocus on what I needed to do in order to improve my business/brand, which was and still is being consistent.
Karron Marshae'
Kloset32, LLC
Kensha Secrease 22
Growing up I didn't come from a rich family but I always knew I wanted a rich family to come from me. I'm initially from Oakland, CA which is not the best place to grow up. Im grateful that I recently graduated from CSU Dominguez Hills with a bachelor's in Political Science at the age of 21. Where I come from so many people aren't even able to make it to this age.
I initially went to school with a focus on becoming a lawyer because I know the Black community needs more Black lawyers. However, since I was younger I've always had a passion for dancing and making money. Now that I am done with my undergrad I am taking some time to actually pursue my childhood dreams.
I am currently one of the top platinum leaders in my Tradehouse Bay Area investment group. In essence, we invest in the foreign exchange market. I've only been apart of the team for 4 months and I've not only had massive success for myself but I've been able to create success for others. I love being apart of this opportunity because it gives me financial freedom and allows me to have more time to focus on training and developing as a dancer.
I am currently a freelance dancer but I've had the opportunity to perform in small music videos to well known stages like Rolling Loud. I know my work doesn't stop here because I have many more lives I want to impact. I do plan on going back to school and continuing my journey to becoming a lawyer next fall so that I can be a true independent boss. No matter how far I make it in life I will never forget where I come from.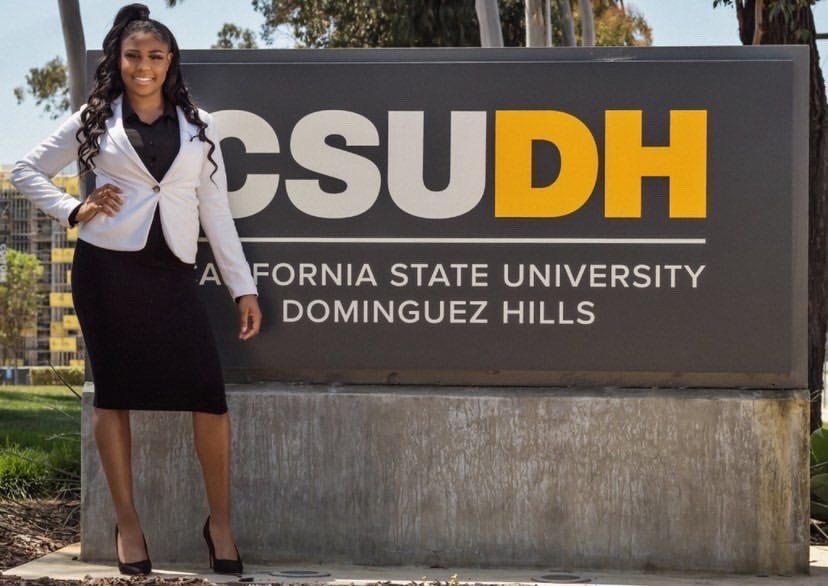 Written by lala