The LGBT Sentinel had the pleasure of catching up with filmmaker Jake Graf- his engagement, his new projects, and what to look forward to.
Congratulations on the proposal. So, can you tell us how you proposed and where?
I proposed to Hannah whilst on holiday in New York two weeks ago. Hannah had always said that she'd like me to propose somewhere warm and away from London, so when we booked our annual break I started putting things in motion, finding a ring and speaking to her father, in truly traditional form! I took her out onto the pond in Central Park in a little rowing boat, and after about two hours of rowing around in the sun, I got down on one knee, and asked her to marry me.
Why that place?
New York is a very special place for us, as that was where we went for our first holiday together in June last year. It's surprisingly romantic rowing out onto the pond, all alone in your little boat, with the sun shining and skyscrapers in the background. Also, Hannah's favourite animals are turtles, and there are thousands of terrapins in the pond, swimming around and sunbathing on the rocks, so it's really pretty magical.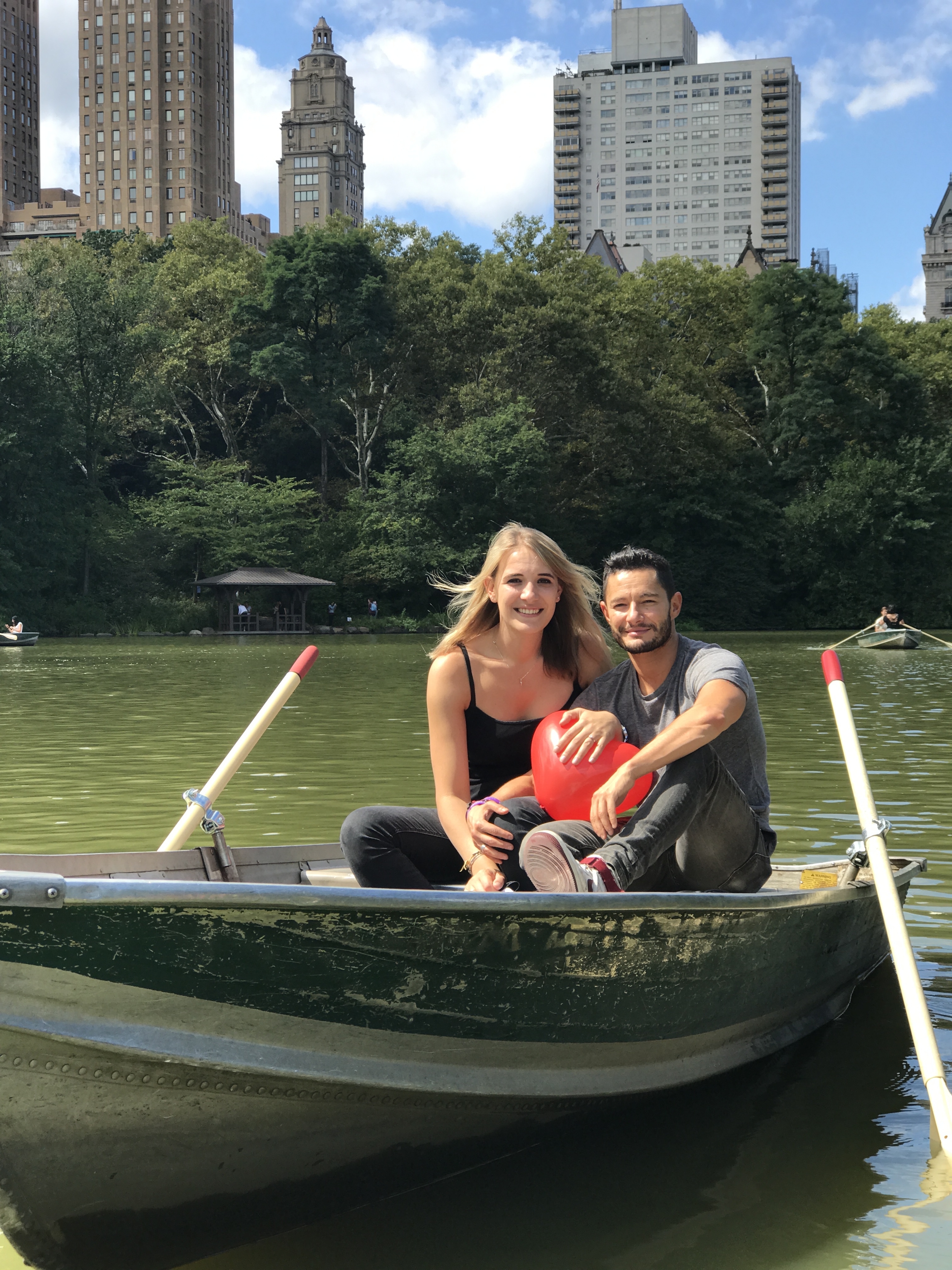 Let's talk about your work for a moment, what are you working on?
At the moment I'm writing my first feature film, which is a pretty big undertaking after 6 short films, developing a TV drama pilot, shooting a mini short, and starting to do some voiceover work too.
Also, since Hannah and I were invited onto breakfast TV over here to announce our engagement, there has been a lot of interest from the Press and various production companies wanting to work with us as a couple, so things are pretty crazy at the moment.