ITS GIVING… CHRISTMAS!
Your 2021 Local Holiday Shopping Guide – Los Angeles Edition
Curated and written by Amelia Davis
The holiday season is upon us, and Christmas will be here any day now. If you are a last minute holiday shopper, like myself, you may fnd yourself in something of a panic after realizing shopping online (for those items coming from other countries) will almost be impossible for your gifts to arrive by Christmas Day. The global supply chain crisis and shipping container hold up at our ports has severely interrupted everything from medical supplies to holiday gifts to alcohol (yes, your champagne and Italian wines access and prices are probably being increasingly affected by this). On one hand, there are too many containers in our shipping terminals and it has become severely disorganized in that sense, on the other hand, the shippers are at a lack of fnding empty containers that would normally be used for shipping. The pileup in our ports has reached national disaster level and our politicians are trying to take on a larger role in currently regulating shipping.
This is what I like to call a hot mess.
However, have no fear. I have curated a list of local businesses of which you can still purchase for your holiday gift giving, and receiving, I live in Los Angeles, therefore, this is a Los Angeles Holiday Shopping Guide featuring goods, services, and community events that are not only LGBTQIA forward but also for everyone to enjoy. Please feel free to follow, interact with, shop, and support these beautiful people and their businesses as we all know how diffcult these past couple years have been. There's no better feeling than being able to support your community.
Happy Holidays from The LGBT Sentinel.
Diimond's Holiday Concert and Toy Beneft
The Queen of Hollywood Soul music does a Holiday Concert & Toy Beneft at Spring Place in Beverly Hills. Mariah Tini's
will be served and provided by Mariah Carey's own Black Irish Liquor.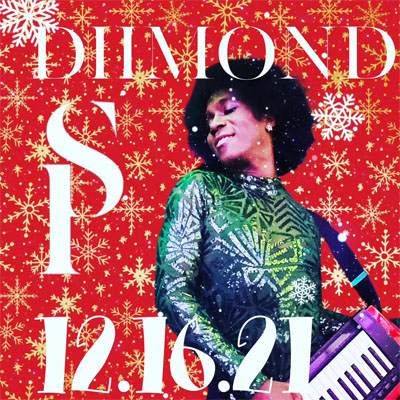 Date and Time: December 16, 2021 at 7PM
Location: Spring Place, 9800 Wilshire Boulevard, Beverly Hills
Price: FREE
Donate: unwrapped toys for tots
@diimondsareforever
8 Other Reasons
– Charles Lichaa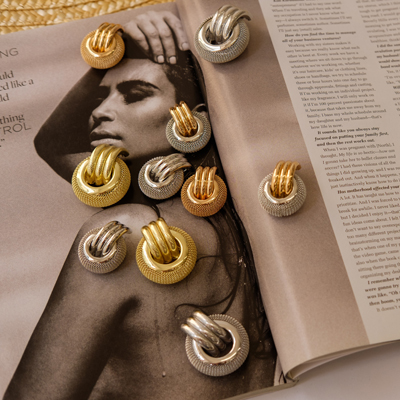 One of LAs fastest trending and growing Accessory Brands, taking the nation by storm. With collections ranging from seasonal variety, exclusive launches and celebrity collaborations, 8 Other Reasons was designed for the Dreamer! You can fnd 8 Other Reasons in top publications, national retail stores across the US, dripping from celebrities and infuencers and even on your best friend. 8 Other Reasons pride itself in being diversifed and inclusive with prices and styles ranging from affordable to luxury. Where to shop: 8 Other Reasons's website and on Revolve and Nordstrom's website.
Featuring:
Best selling earrings, The 1988 Hoops, are everyone's must have! This classic hoop has stepped into the 21st century and is reintroducing itself. Featured in countless magazines and photoshoots, this hoop is still attainable for all at a price point of $42.00 for the mini and $61.00 for the standard size.
https://www.8otherreasons.com/
IG: https://www.instagram.com/8otherreasons/
JE Art Gallery
– Jason Ebrahimi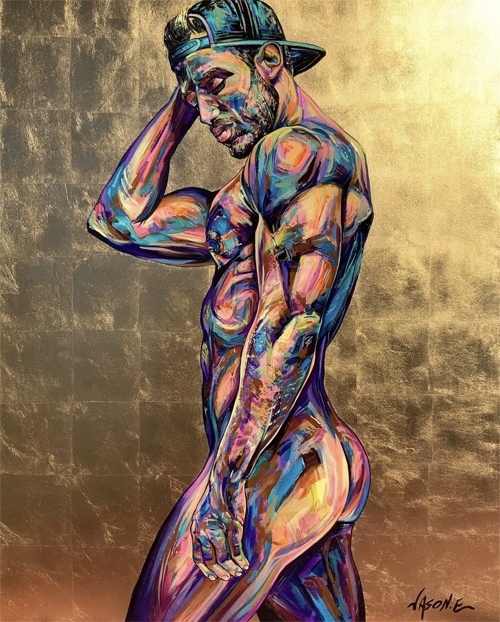 Jason Ebrahimi was born in London, England in 1981 and raised in Toronto. Jason has been a commissioned artist for nearly 20 years and has painted 1000+ paintings for his clients worldwide. A Spontaneous Realism and Fine Artist, Jason's works are vibrant and dynamic. His realist pieces are colorful while taking inspiration from contemporary society and all its pleasures. Living in a modern world, Jason's palette knife technique conveys a fare of spontaneity, texture and depth. He is a superb artist with FOCUS to LGBTQ PRIDE and has an incredible eye for detail. His spontaneous paint strokes when creating artwork is genuinely refreshing!
JE Art Gallery is an online art shop where clients globally can make painting purchases directly through the shop or place a custom order for something special at their preferred
size.Price ranges: $500-$15,000 USD. (Pricing is based on complexity and size of commissioned art)
Featuring:
Spontaneous Realism painting of an athletic nude male. Homoerotic art. Medium: Oil on canvas with Gold Leaf backdrop. Size: 36" x 48"
Holiday Sale Price: $1540 USD (originally $2200) (other sizes can be custom painted)
www.jeartgallery.com
Etsy: https://etsy.me/2LeYUky
Instagram: @jeartgallery
Haus of Excess – Adam Excess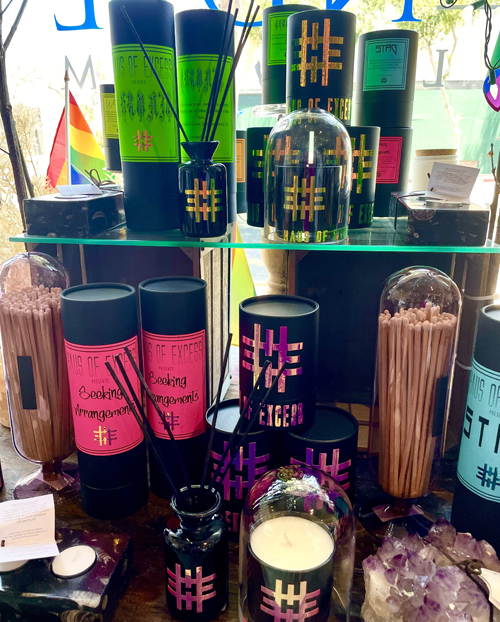 Haus of Excess was conceived from the warped mind of Los Angeles DJ, Adam Excess. It is said that our sense of smell is most closely tied to memory. Much like music, scent can take you back to a place in time, let you relive your most memorable experiences and help you create new ones. Each fragrance in the collection has a story: late nights, frst kisses, good decision, really bad ones, loves lost and found. Travel through a galaxy of psychedelic psychosis. Hallucinogenic vision and neon dreams. Excitement, eccentricity and intrinsic beauty await you inside the Haus of Excess. Where to shop Haus of Excess Candles:
Candle Delirium
7980 Santa Monica Blvd
West Hollywood, CA 90046
323-656-3900
Featuring:
Haus of Excess specializes in interior aromatic products ranging from candles ($50),
Reed Diffusers ($80), Incense ($20 online only), Hand Sanitizer ($16 online only)
Shop and Follow:
www.hausofexcess.com
Instagram: hausofexcess.com
Lets GLO – Jen Lee

Lets GLO Sunless Tanning & Body Sculpting. Here to help everyone GLO! Sunless Tanning is a custom airbrush session to attain your desired GLO for your events, holidays, vacays and your every day. A healthy way to keep your skin full of sunshine for all the seasons. Body Sculpting is a non invasive option using Cavitation, Radio Frequency, wood therapy and massage to reach desired body goals. Also offering non invasive BBLs, Brazilian Butt Lift. Achieve a fuller booty, without surgery.
Location : Glendora, CA
Featuring:
Sunless Tanning $50-$80
Body Sculpting $75-$140 prices and
treatments vary
Instagram: @_lets_glo_
Shop Katie Cazorla – Katie Cazorla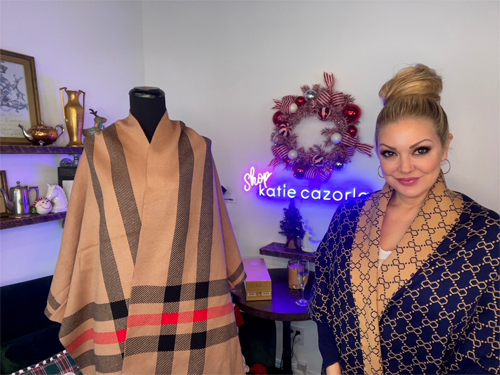 Shop Katie Cazorla in Studio City, is the home to many small brands featured on the new online shopping platform talkshop.live.
Where to Shop:
They will ship everything but Pick-up is also available at 12737 Ventura Blvd, Studio City, CA 91604 after your order is purchased from katiecazorla.com
Featuring:
The Baby Scotch (apparel), The Painted Nail, Katie Cazorla (beauty products), Hi Societea Tea Ware, Cozy Soundband, and more.
Products from $10 and up
www.katiecazorla.com
www.thebabyscotch.com
Facebook and Instagram: @shopkatiecazorla
Instagram: @thebabyscotch
THC Design – Jairia Pass and Ryan Jennaman
THC Design is the leader in premium cannabis cultivation. Our estate grown, single-sourced fower provides consistent experiences with quality and safety across a wide spectrum of brands. We are female-owned, operating under a Social Equity license, and our team is comprised of approximately 200 people with a diverse array of ethnic backgrounds, unique cultures, and personal histories. From our Executive Board to our Cultivation Team to our Trimmers and Delivery Drivers, we know that our diversity is one of our strongest and most valuable traits, since it offers us perspective and empathy for all walks of life.
Location: Hit up your local dispensary for THC Design products, including the Holiday Hot Box. Grown with Love in Downtown Los Angeles.
Featuring:
The Limited Edition THC Design Hot Box contains 1 1/8 of one of the newest Limited Edition, High THC Cultivars (Fantastic Voyage, Dog Walker OG, Grapes and Cream, Gelatti Cake), a Hemp Wick, Mini Ashtray, Pack of Rolling Papers, Scoop Card, and a bonus THC Design Sticker. Limited quantities available only through the month of December.
Prices range from $60 – $80 (depending on dispensary fees)
www.thcdesign.com
Instagram: @thcdesign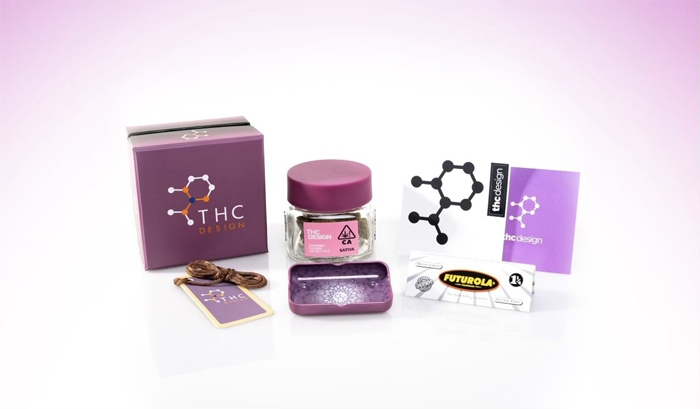 LubDub – Natalie Yaru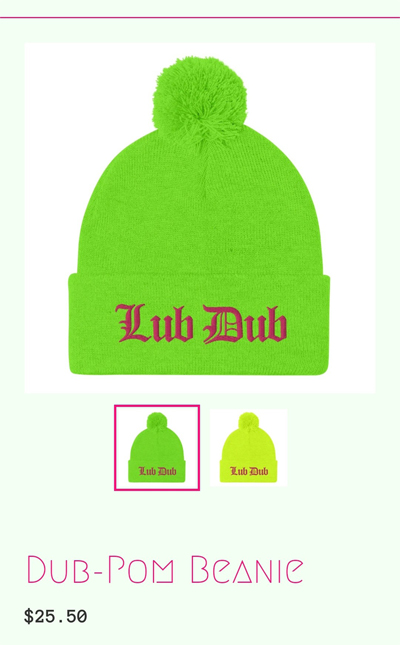 LubDub does sportswear and athleisure for those living their best lives. The brand is not just about good vibes… it's about living life to the fullest, thinking for yourself, and sharing your heart with the people in the world around you.
Where to buy:
lubdub-l-a.myshopify.com
Featuring: Dub-Pom Beanie Price: $25.50 (comes in 2 different colorways)
Instagram: @lubdub.lubdub
Fire Kult – Rubin Rivera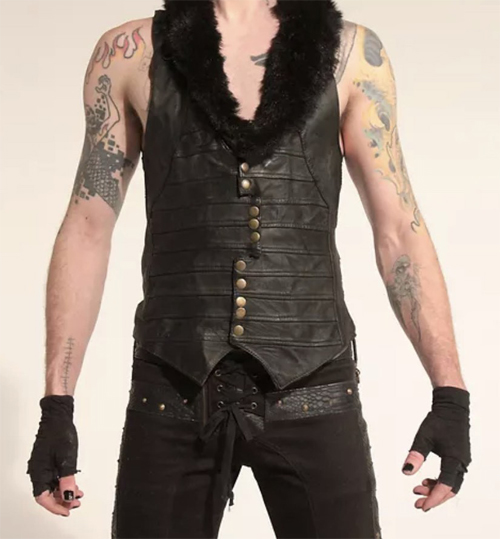 Fire Kult is an LA based company founded by Ruben Rivera in 2013. Our custom pieces use innovative combinations of leather, brass and feathers; designed to be both fashionable and practical. Post-apocalyptic meets tribal meets steam punk. Our custom pieces are designed in Los Angeles and handmade in Mexico. We use fair-trade practices as well as organic and ethically sourced fabrics– keeping our impact on the environment as minimal as possible.
https://www.frekult.com
Instagram @frekult
Featuring: Adkult Vest $244