VERSION OF ME IS OUT NOW
You may be hearing plenty of talk about some bird called Joanne, but today sees the release of an album from a truly legendary artist. Melanie C's seventh album Version Of Me is now unleashed upon the world. Five years are a lifetime in pop, and following up her brilliant 2011 album The Sea must have been a daunting prospect. Melanie started writing sessions for Version Of Me in 2013, taking her time to create something that truly captured where she is in her life.
Her first truly electronic record, Version Of Me is probably the most 'current' album Melanie has ever recorded. Straddling the pop-rock landscape since 1999's Northern Star, this is certainly new sonic territory for her, but she sounds confident and comfortable. Aside from Melanie herself, it's the lyrics and themes that really shine through on an album that wanders into pretty generic production territory at points during its forty-two minutes.
"Don't know if I believe in a god…Don't know if I believe in fate…" Melanie C sings on 'Dear
Life,' the album's opening track. "The only thing I know for sure, we're not getting out of this alive," she near-raps over 808 beats and fluttering synths.
It seems Melanie C has been making an effort to make sense of her place in the world. "I haven't got it sussed, I still make mistakes. And I want that out there in my music," she recently told Bizarre during a live interview. Wise, and self-assured she continued, "We're in this together. Everybody as human beings. We have the same issues. We have the same fears. Instead of being at war with each other, let's just come together and enjoy our time
here."
These themes are explored at length on Version Of Me, which is as much a personal revelation as it is a pop album. It may not be as left-field in its method, or as complished in its production, but there are clear thematic similarities with Madonna's Ray Of Light.
'Escalator' tackles our obsession with possessions over relationships and surprises with its
bordering-on- grime bass line and Fairlight-style synth. "I don't wanna get political," Melanie warns, "would it be so terrible, if we all helped each other so much more than we do?"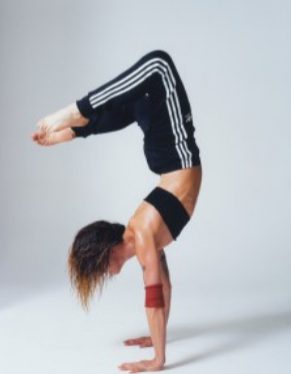 SHE MIGHT BE PHILOSOPHICAL SPICE, BUT SHE'S STILL SPORTY'Something For The Fire' is an incredibly strong, moody electronic ballad. The track's dirty bass line draws the listener along with it as Melanie laments the loss of a relationship, despite life carrying on regardless. "It don't matter. Just a memory been and gone. Nature carries on," she sings with an almost bitter delivery.
Spice Girls subtext is all over 'Version Of Me' as Melanie sings, "Nothing lasts forever, but you're wrapped around my DNA. And I'm hiding in the corner, the wounded kid I was." Lyrically, it's one of the most interesting tracks on the album. Melanie has been quite honest abouther experiences in the band, her relief upon leaving it, andher problems after it.Clearly it's something that affected her deeply, as sixteen years after first leaving the group, it's still providing subject matter for her songs.
'Room For Love' is an album highlight, and probably should have been the album's first single. There's a dubstep-lite bass line and skittering synth flourishes and a hook that's
reminiscent of Nelly Furtado's ' brilliant 'All Good Things (Come To An End)'.
'Loving You Better' has an early-ninties feel with its grimy filtered beat, electronic hi-hats and electric piano chords. A restrained and relaxed vocal delivery really elevates the track, and the chorus hook, "If I'm loving you better that's cool…" is simple and effective.
Two of the album's most interesting tracks are its closing ones. The almost-oriental chimed
backing track and wooden block beat of 'Our History' makes a welcome change from the pretty constant textures on display on the rest of the record. 'Blame' is sparse and raw with an near-spoken verses that open up into a euphoric chorus with a classic Melanie C middle eight.
Version Of Me contains some of the best vocal performances and insightful lyrics of Melanie
C's career. The album might lack the huge singles of Northern Star, or the rich orchestral
arrangements of The Sea, but it absolutely holds its own in her now extensive back catalogue. It's testament to Melanie's artistry, humility and intelligence that, at this point in her career, she still has so much to say, and that she can say it so well.
Original Article Posted: http://jcinldn.com