"Me Too. I was only eight years old when my body became a tool for someone else's sexual pleasure. For me, the actual abuse never hurt physically. I didn't know what it was, and it was nothing but "our little secret." But with time, what had been going on was revealed. By the age of twelve I was destroyed by the shame I felt for what I had been through."
It was never my choice to be abused. The acts made me feel so guilty. I would think back and wish that I could have said "No,"but I never did, and felt therefore responsible for it. As time passed and with many years of professional help, I realized that I wasn't at all responsible for what I was put through.
That being said,  I meet people way too often nowadays who have been sexually abused growing up, too ashamed to talk about it. One major reason is that they feel responsible for it. They feel responsible for what someone put them through. I don't blame them. Victims often question if they deserve to carry the responsibility- "Why, why, why?" is the internal monologue. When our children reveal that they have been or are being abused, they get "Why didn't you tell us earlier?" In asking that question, children are given a load of responsibilities – responsibilities they shouldn't have to bear. As we get older, the questioning doesn't stop putting us in a role of responsibilities as they continue with "Why didn't you say no- Why did you wear that skirt- Why did you even…?" What I'm trying to say is, the one and only person that should be held responsible for his or her acts is the person using a situation or position to get their lusts fulfilled by using others.
Just because the abuse didn't "hurt" doesn't mean it isn't as real and wrong as being raped. You should never be held at fault for what someone else did to you. Not saying 'No!' isn't automatically a 'Yes!' -consent is something you give. No one should ever take it from you on their demand.
Back in 2014, my sister and I started a hashtag in Sweden to break the silence and taboos around sexual abuse. #VÅGATALA, meaning "Dare to Speak Up" immediately went viral. We wanted to bring the topic to everyone's dinner table, as we expressed it. We can't make a difference until we make it OK to talk about- and silence isn't just the best way to keep the victims in the dark, but also the best protection for perpetrators.
So now you know where I come from. I am actively working against sexual abuse, especially with children. I work every day towards a society where children have the sole right to their bodies, and where adults take their responsibilities.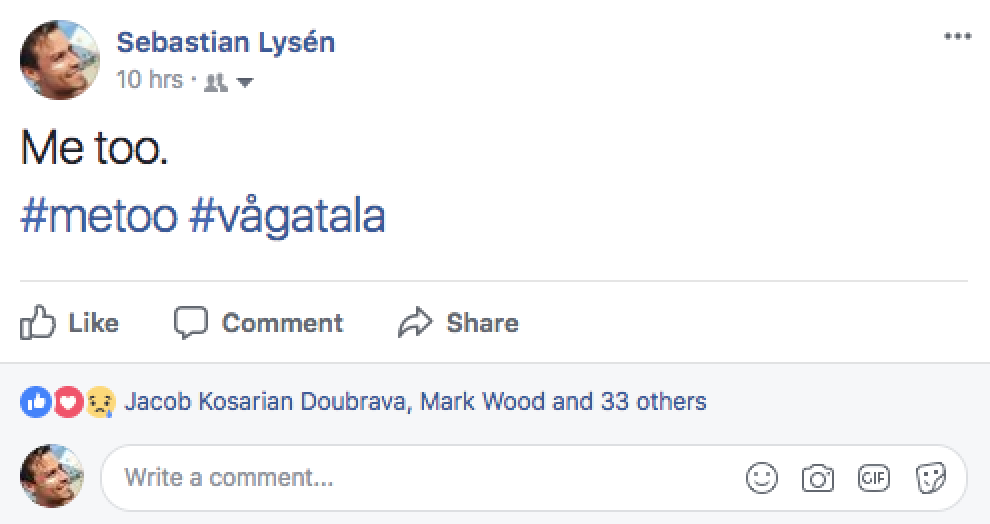 Last weekend we all saw how #MeToo took over our social media and that's what inspired this post. I can't let an opportunity like this go without reaching out to all of you who have ever been assaulted or abused and tell you it wasn't your fault. To make it clear I can give you some hard facts:
– We live in a society where one-fifth (one out of five) kids will be abused before the age of eighteen. That's the fact. Imagine the hidden figures in that, all the cases that are never reported.
– As we find new ways to communicate the forms of assault comes with it and today it's so common that every girl at the age of 14 has, or knows someone who has, received an unwanted dick pic.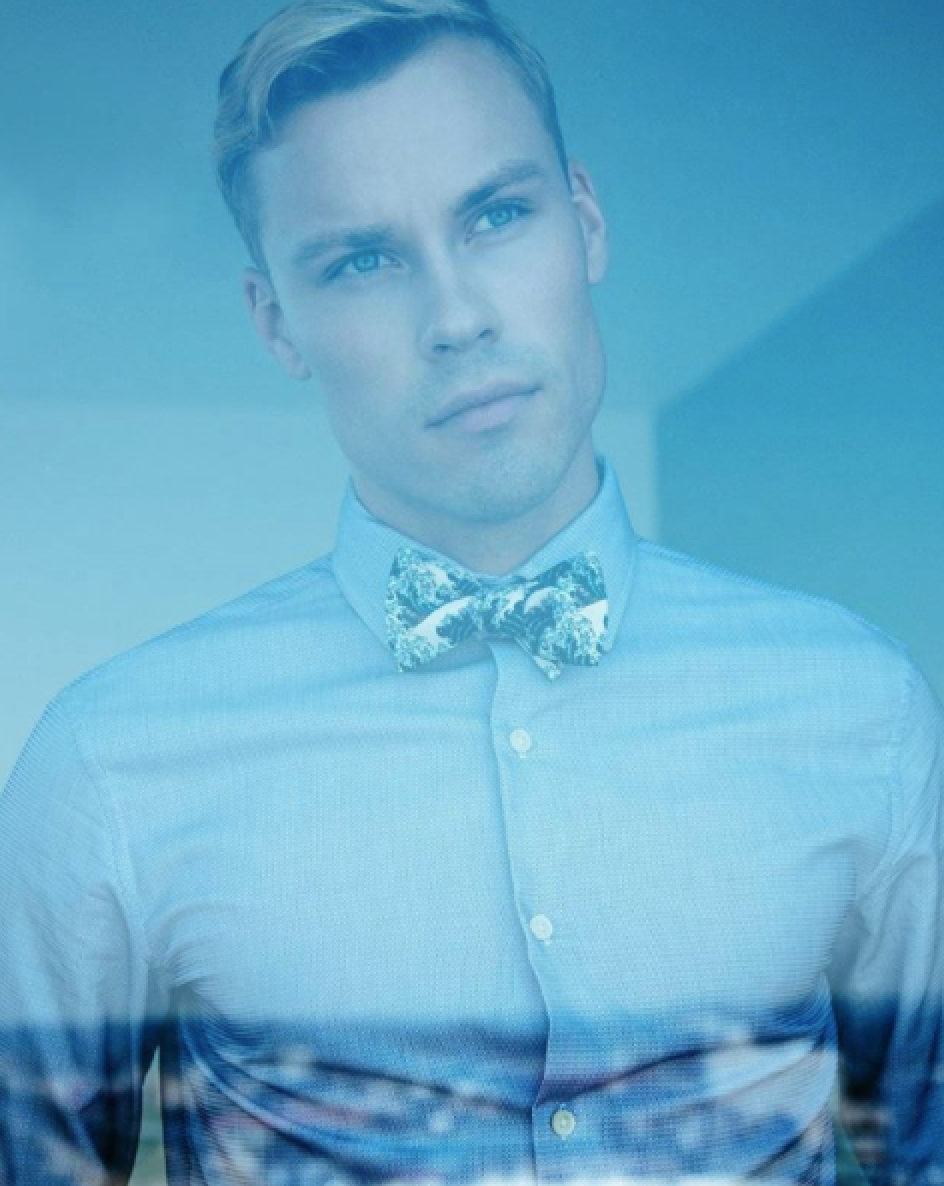 So, who am I? I was born '91 in Sweden, raised by a wonderful mom into a proud gay man, and am now living in Los Angeles, working as a fashion model. I have a twin sister and are the youngest of five brothers. I was abused for 1.5 years, starting at the age of eight. I am not a professional in any way, except in the way my story has inspired me to help others. That's why I last year started a non-profit back in Sweden, together with my mom and granny; to take my experience, turn it into knowledge, and use it to end the too common assault and crimes.
Author: Sebastian Lysén
@sebastianlysen
If you have been abused and want to talk to someone that will listen or need help, visit the National Sexual Assault Telephone Hotline at www.rainn.org