The unveiling of President Barack Obama, and First Lady Michelle Obama's portraits marked a great deal of firsts for the Smithsonian's National Portrait Gallery. President Barack Obama was the first black president this nation has had, and now the first one to adorn the NPG. First Lady Michelle Obama was the first black First Lady to the nation and now the NPG as well. As for the man and woman behind the magic of these two portraits, Kehinde Wiley and Amy Sherald- the first black artists to grace the walls of the NPG. All this black excellence made poetically perfect by the fact that the unveiling happened during black history month.
President Barack Obama chose openly gay artist Kehinde Wiley to be his portraitist after finding "certain things in common" with the New York based artist. "Both of us had American mothers who raised us with extraordinary love and support. Both of us had African American fathers who were absent in our lives" President Obama told the audience in attendance of the Portrait Gallery ceremony. He went on to describe his fascination with Wiley's ability to take everyday people and transform them into royalty with his strokes.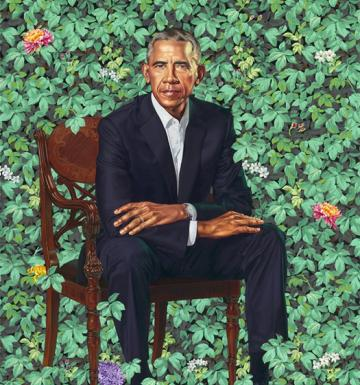 Kehinde Wiley was raised in South Central Los Angeles with four siblings including a twin, by a single African American mother. Wiley's mother struggled to provide the little they had, through family business and welfare, but she made sure her son had paint. An emotional Wiley thanked her on stage "the ability to picture something bigger than that piece of South Central LA- you saw it, you did it, thank you" he also thanked President Obama "for giving [him] a chance". The Yale alumni started studying art since he was 11 years old. "What I choose to do is take people who happen to look like me- black and brown people all over the world, increasingly- and to allow them to occupy that field of power" Wiley told CNN about his works.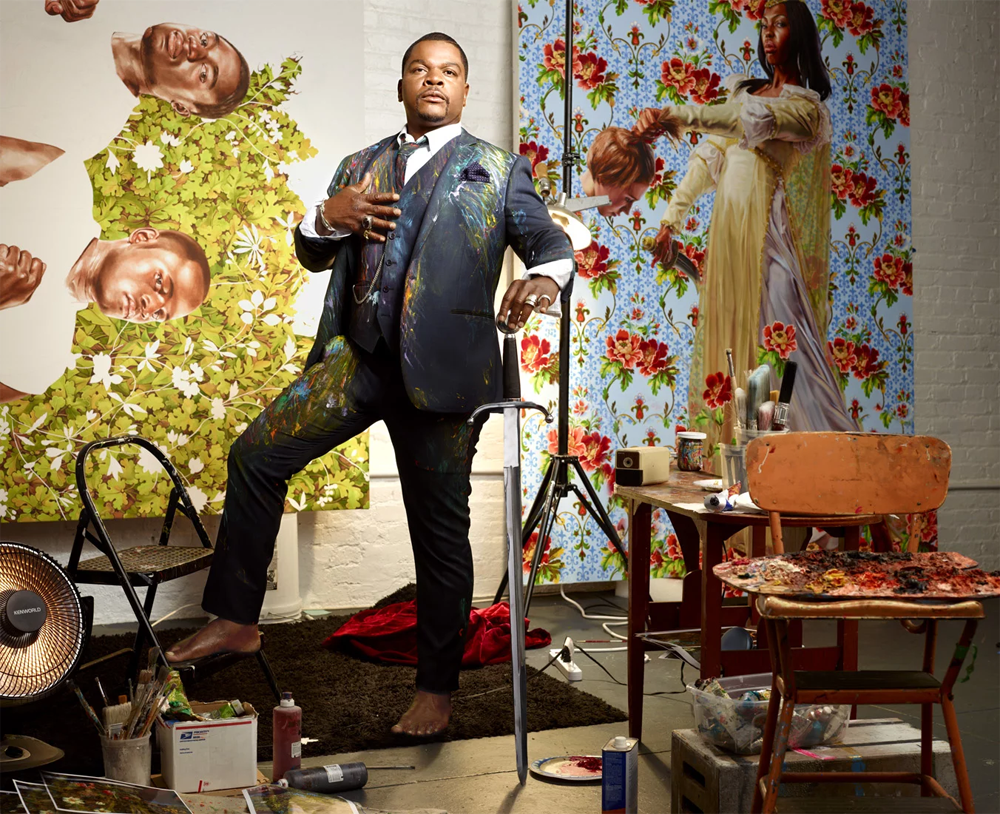 First Lady Michelle Obama chose her portraitist much like the way one choses girlfriends- instinctually "there was an instant sister girl connection. That was true all the way through the process" she said about Amy Sherald. First Lady Obama understood the unveiling as bigger than her "I'm also thinking about all the young people — particularly girls and girls of color — who in years ahead will come to this place and they will look up and they will see an image of someone who looks like them hanging on the wall of this great American institution… I know the kind of impact that will have on their lives, because I was one of those girls."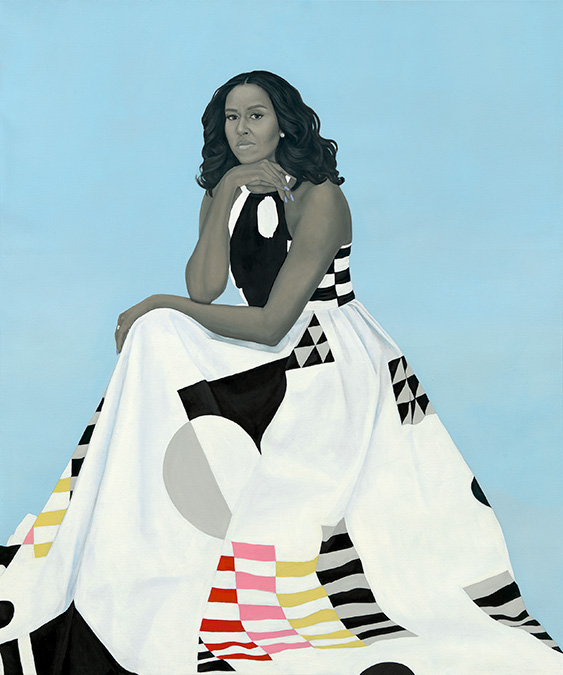 Amy Sherald is no stranger to the Smithsonian, she has a portrait called "Grand Dame Queenie" in the National Museum of African-American History and Culture. Sherald was born in Columbus, GA, while she was earning her masters she was diagnosed with congestive heart failure when she was only 30 and had a transplant before turning 40. She was a waitress and a struggling artist before becoming the first woman to win the Portrait Gallery's Outwin Boochever competition. "You exist in our minds and hearts in the way that you do because we can see ourselves in you," Sherald told First Lady Obama. President Obama also thanked Sherald "for so spectacularly capturing the grace and beauty and intelligence and charm and hotness of the woman that I love".

By: Jazmin Gonzalez
Instagram: @TheQueenJay