The blues isn't exactly the genre of the moment, but it sure feels apt for the times.
It's also a style that owes a lot to queer black women. The first blues queen to reach celebrity status, a business woman who marketed herself and organized her own tours throughout the 1920's and '30s, was named Ma Rainey. In addition to possessing a powerful voice, she was a born performer–Charming, funny, and audacious. She was once arrested in Chicago for holding a lesbian orgy in her hotel room.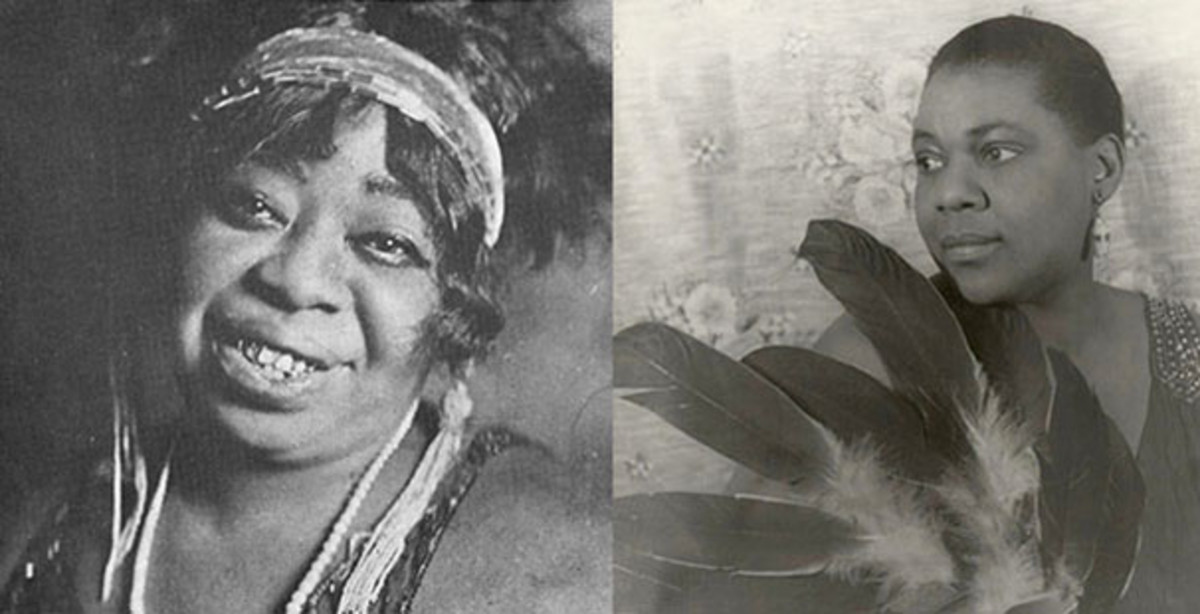 A few years later, she wrote a song called "Prove it On Me Blues," which she performed in full drag. In the song, she addresses the rumors about her relationships with women. The lyrics are playful and tongue-in-cheek—she sings about dressing in men's clothes and flirting with women, then dares the audience to prove that she's a lesbian. The joke is that the only people who can prove it are the women who have already spent the night with her.
Rainey's protégé was named Bessie Smith, a singer who received even greater celebrity than Rainey due to the rise of radio during the Great Depression. Like Rainey, she was known to have had relationships with both men and women.
Smith matched Rainey in audacity as well as talent: When the Ku Klux Klan attempted to interrupt one of her concerts, she cussed them out and told them to "Pick up them sheets and run!" And they did.
Rainey and Smith grew up in poverty and lived in the midst of Jim Crow and a period of increased Klan activity. They articulated intersectional oppression through their music decades before Kimberly Crenshaw coined the term in the '80s.
They did so with bitter honesty, expressed in songs about wandering with no home or rest in sight, being beaten and abandoned by men, and being stuck working jobs that hardly differed from slavery. They sang about the pits of despair: In one of Bessie Smith's more famous pieces, she sings "If I should take a notion/To jump in to the ocean/T'ain't nobody's business if I do."
In songs like "Prove it On Me Blues" and "T'Ain't Nobody's Business," Smith and Rainey turned vulnerability into power by claiming control over their situations. In "T'Aint Nobody's Business," Smith's reactions to her circumstances, however self-destructive, are hers to control and no one else's to judge. The ideas are aesthetic—Smith didn't commit suicide (she died in a car accident at the age of 43)—but they capture feelings of desperation while asserting that her life and death are still within her control.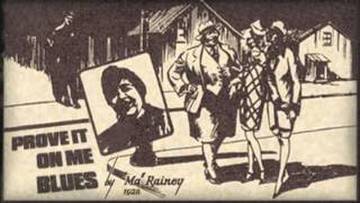 Rainey and Smith sang about domestic abuse, promiscuity, alcoholism, infidelity, and love with a matter-of-factness that resonated with their communities, particularly communities of black women. In singing about shared personal struggles in public spaces, they embodied the phrase "the personal is political" long before it became the slogan of second wave feminists. They contributed to raising consciousness by starting conversations about issues that were considered improper to discuss.
Rainey's and Smith's blues are a reminder that as much as larger systems make us feel powerless, we always have some control over how we react to our circumstances. There's so much to learn from these artists who approached life with honesty, humor, and audacity at every turn.
Note: Credit is due to Angela Davis for developing the ideas in this article. See her book Blues Legacies and Black Feminism.
Author: Clare McKinley