There are many things we are able to choose from. What job we want, what we want to eat for dinner, what movie we want to go watch, or even what outfit we want to wear for the day. Being gay isn't one of those choices. In the past six months, a lot has happened and has changed in our country. It seems that every day we're waking up to a new bill being signed that will forever change our lives, or to some shooting or stabbing. The news of the gay men being hunted and killed in Chechnya broke our hearts.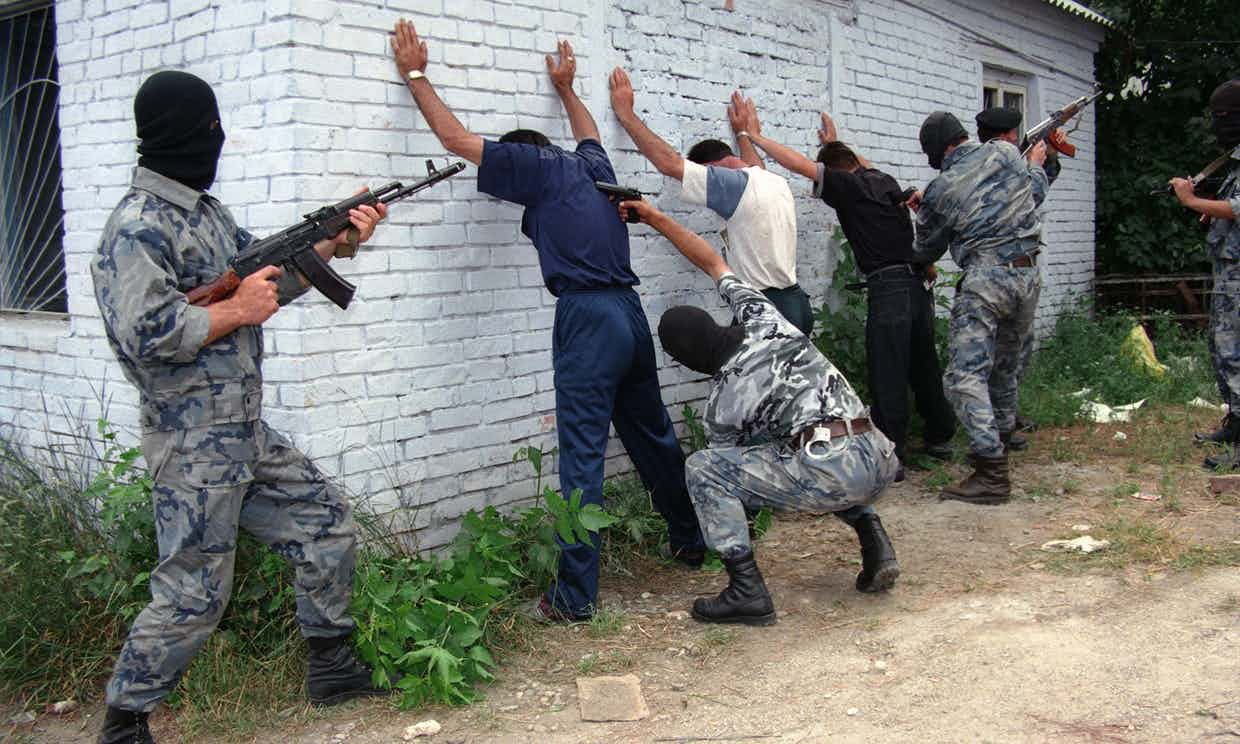 Face it, we live in a crazy time where we just don't know where our future lays. This is our War. We all share the pain from reading what is in the daily news, and live in fear and anxiety for the next tragedy. We grieve with the families that have lost a loved one to a senseless act of violence. Right now. More than ever, it's time to stand up. Stand up against the hate, against the bullies, against anyone trying to take our human rights away. STAND UP!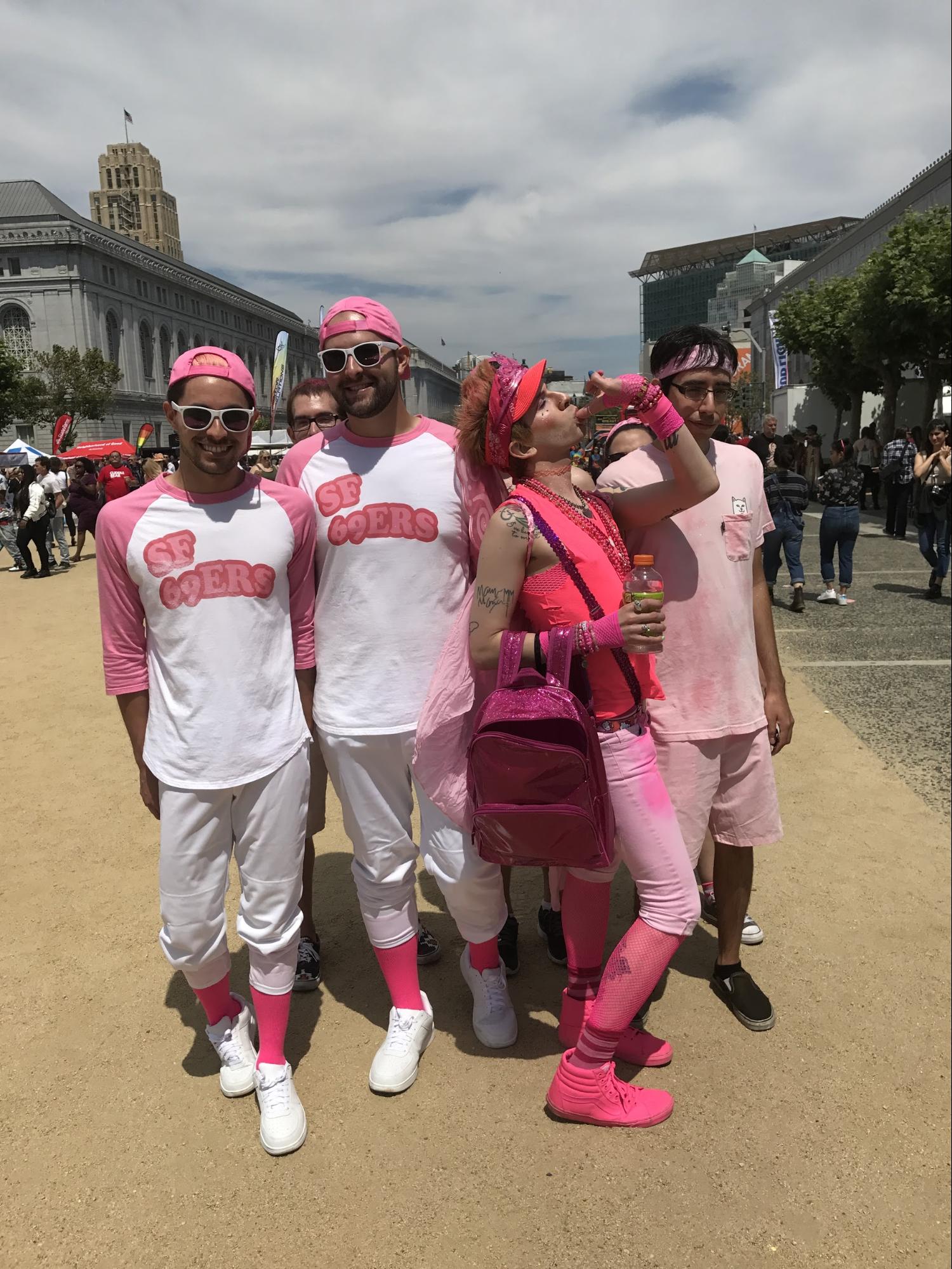 San Francisco LGBT Pride festival filled the streets with glitter, glitz, and never-ending music where hundreds of thousands (or even millions) on Saturday, June 24, 2017. The LGBT people and their allies united to celebrate their differences and raise a voice of concern for those who cannot.

Flying Over The Rainbow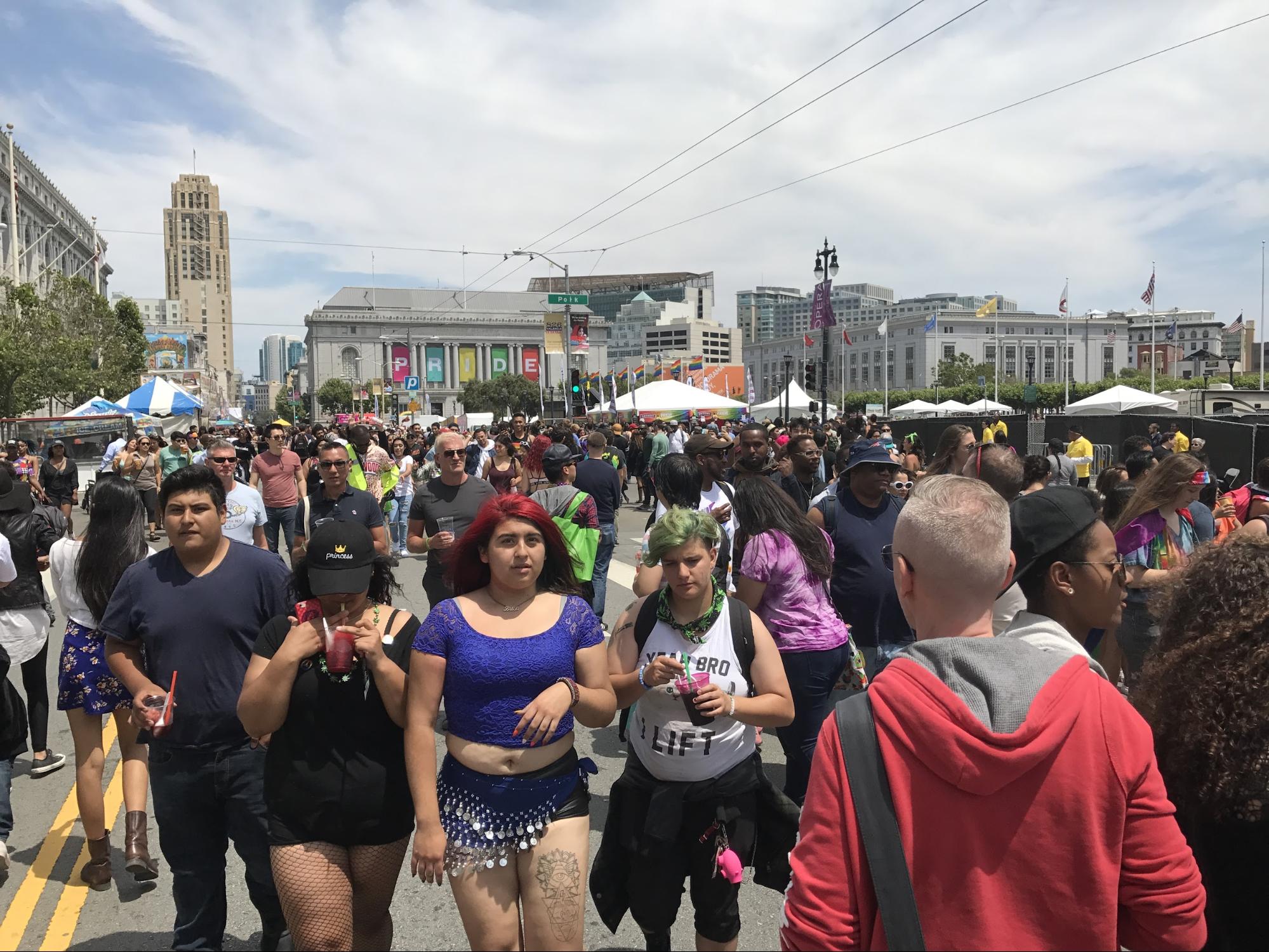 San Francisco Pride festivities takes the city by storm, the celebration was a hit. The streets were filled with love and laughter. Family, friends, visitors, strangers from all over came to the city for one reason. To have their voices heard and to make a difference. To stand up to the hate that has been trying to bring the LGBT people down in the most recent year.

L*O*V*E TRUMPS H*A*T*E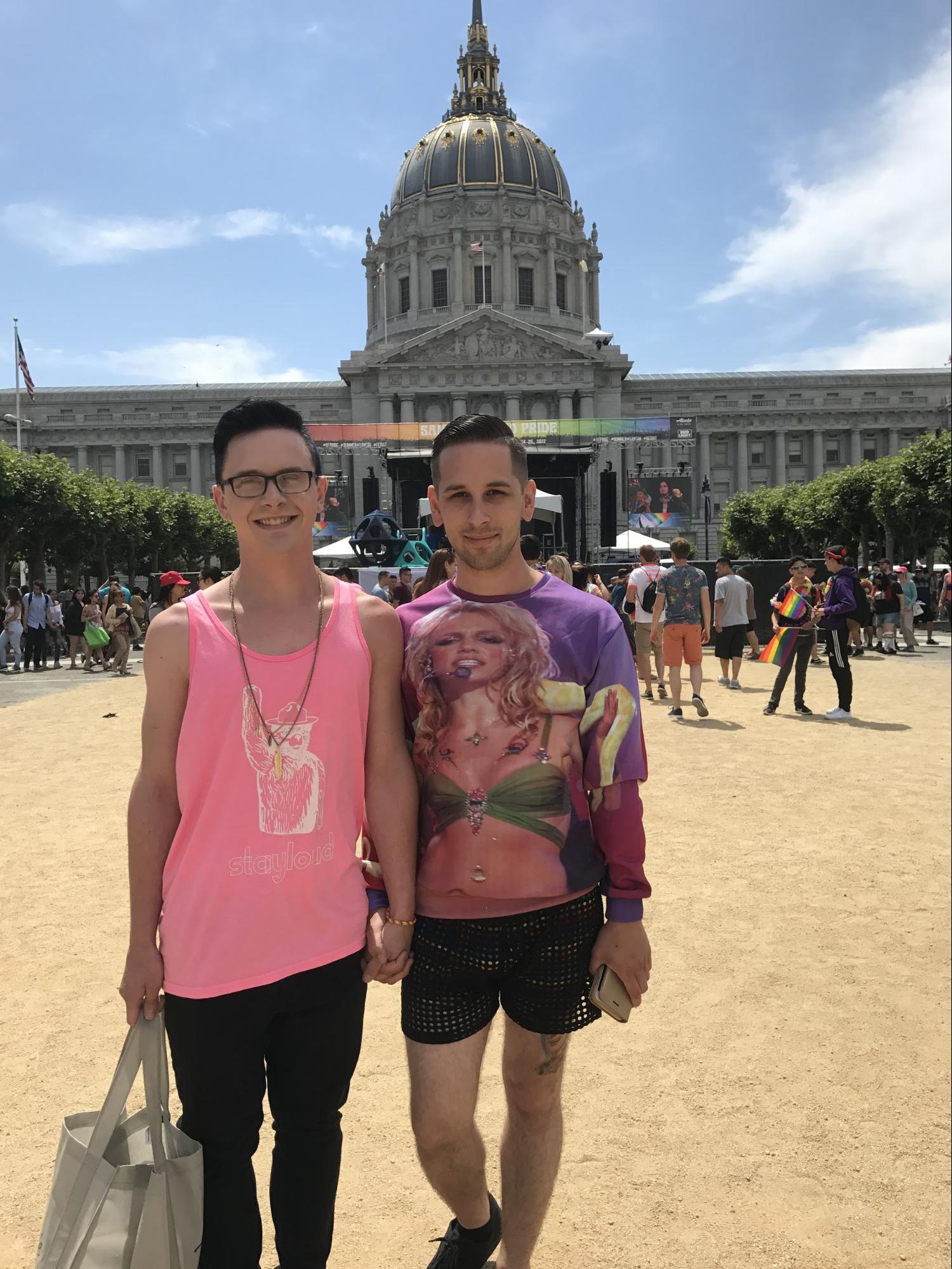 Take away religion for a moment, and just be a human. A human who doesn't want to be judged by who they love, or the color of their skin. A human who doesn't want the fear of holding his or her's partner's hand in public, a human who doesn't have to look behind yourself when walking down the street hoping not to get gay bashed or killed. Why do we keep putting religion before putting human rights, first?

Happy Pride!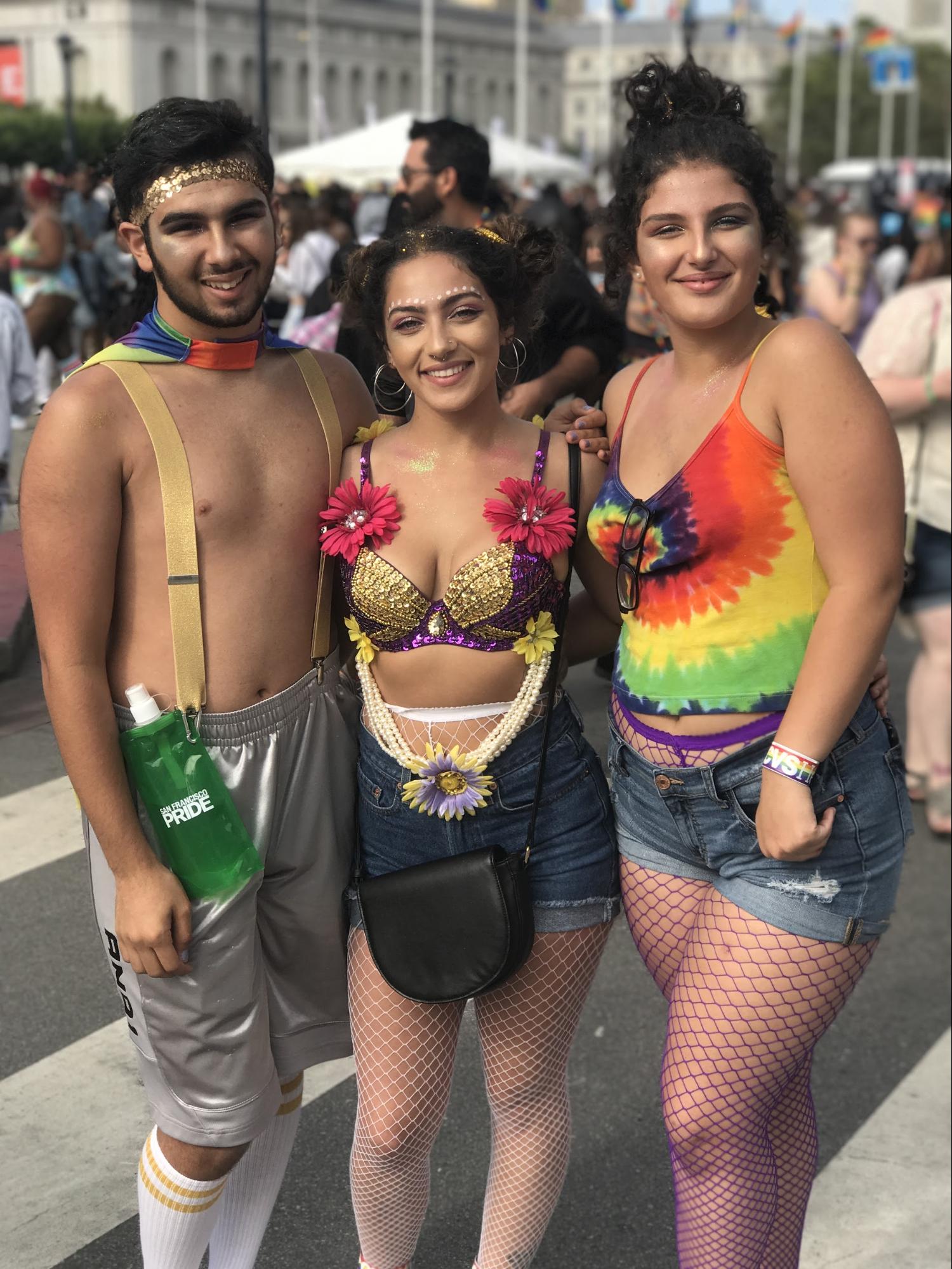 Walking and standing together, the city did. The laughter of others lit up the streets. There was no stopping these amazing people. The outfits came to life. So much creativity and work went into these outfits. Everyone WORRRRED it!

Moment of Silence: One Love, One Heart, One Pulse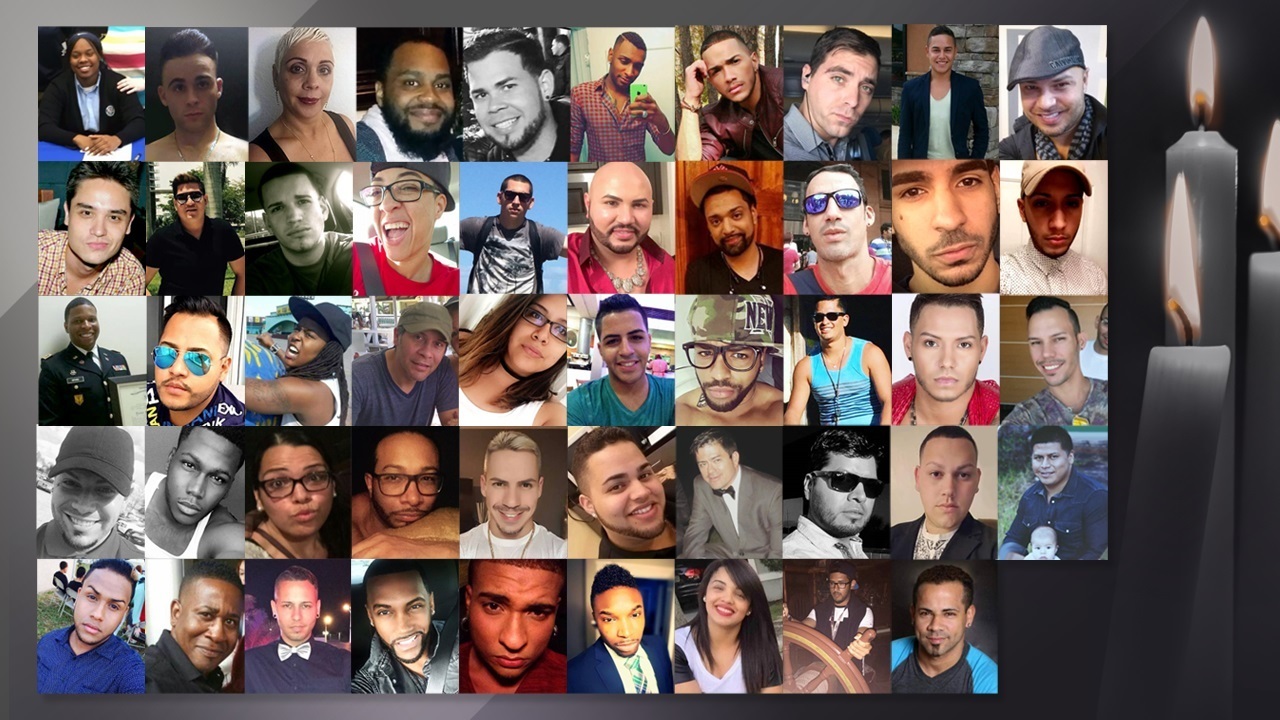 We remember those who can't be here. We remember why we're here and what we're STILL fighting for. We remember, Matthew Shepard, Bobby Griffith, Brandon Teena, Jennifer Laude, the men in Chechnya, to the 49 victims of the massacre at Pulse Nightclub in Orlando, and to so many other LGBT people that are murdered every day for what they are and who they love. 
Loud and Proud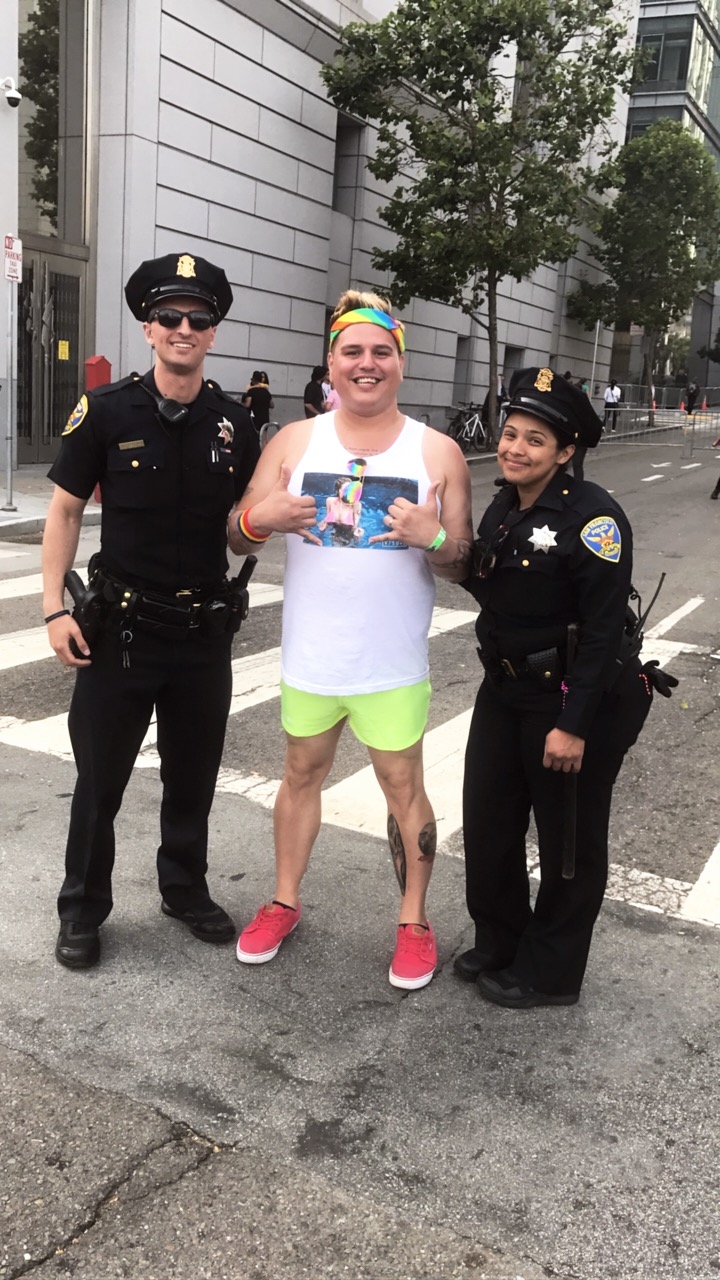 The celebration ran from 10 am to 6 pm, and brought to life the cities heart. As some people headed home, others continued to celebrate, some headed to the local bars in the area, some went to house parties, and others just wandered the streets of San Fran. The first day of San Francisco Gay Pride was a great success. The San Francisco police were incredible and beyond friendly. They stood there to protect us and our rights. A huge thank you to the men and women who fight, not know on this day, but every day.
Author:
Angel

 Jimenez is a writer in Los Angeles. He writes horror, comedy, and online articles. 

Angel

 has written for iHorror, Curve Magazine, Elite Daily, Thought Catalog, Gay Pop Buzz, Your Tango, The Bold Italic and other websites.
Instagram: TheRealAngel86
Facebook: @AngelMRWriter
Twitter: TheRealAngel86