Day Two of San Francisco Pride. This was one day to remember. The city came to life with hope, kindness, and strength. Everyone stood together as one while celebrating what the world needs more of—love. The event attracted supporters in the millions this year, and the attendance was well received.
Bright colors, handmade signs, and strong voices were everywhere to be found. People greeted one another with hugs and warm smiles. Other's dancing in the streets in celebration of the day. Music was played on every block giving people such a high energy.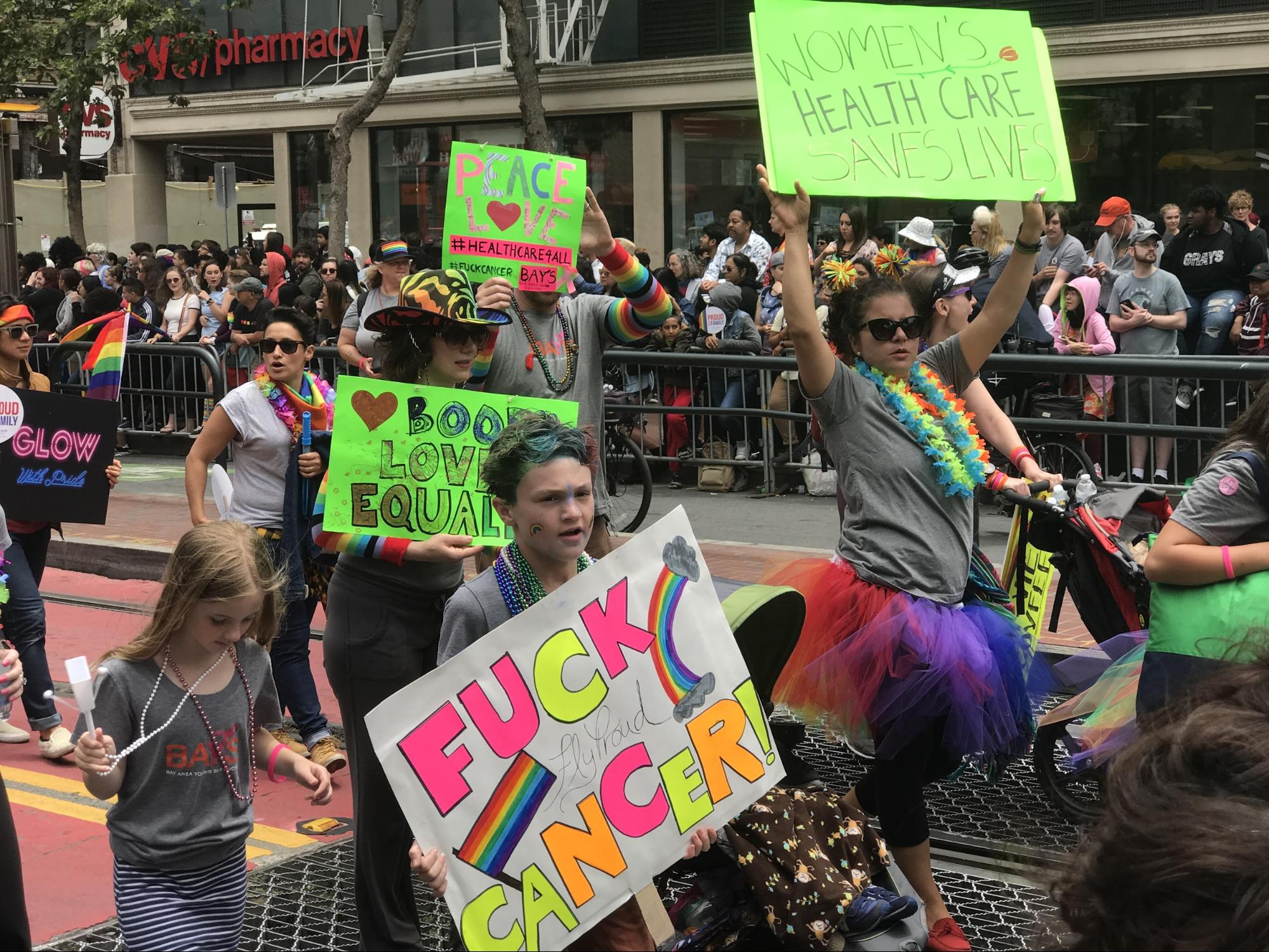 Welcome to Pride. Where anything goes. The Celebration at Civic Center Plaza was a force to be reckoned with. The sky lit up as the sun awakened shining its light over the bridge and into the hearts of many. This was it. Sunday, June 25, 2017, 11 am. Joined the parade were the cast from Netflix's hit shows "13 Reasons Why" and "Orange Is The New Black."

No matter who you are or where you're from, we as humans have a different view on life. It's how we were raised. But, to see so many people of all walks of life, different religions, and sexual orientations was a true beauty. Everyone was welcoming. This was my husband's very first Pride. He couldn't believe how caring others can be to strangers. There was a moment when he just stood in the middle of the street and looked around. His smile gave me hope. Hope that one day we wouldn't have to fight for our love. That one day we wouldn't be killed for loving each other. Hope that the fear I have inside me, will fade away.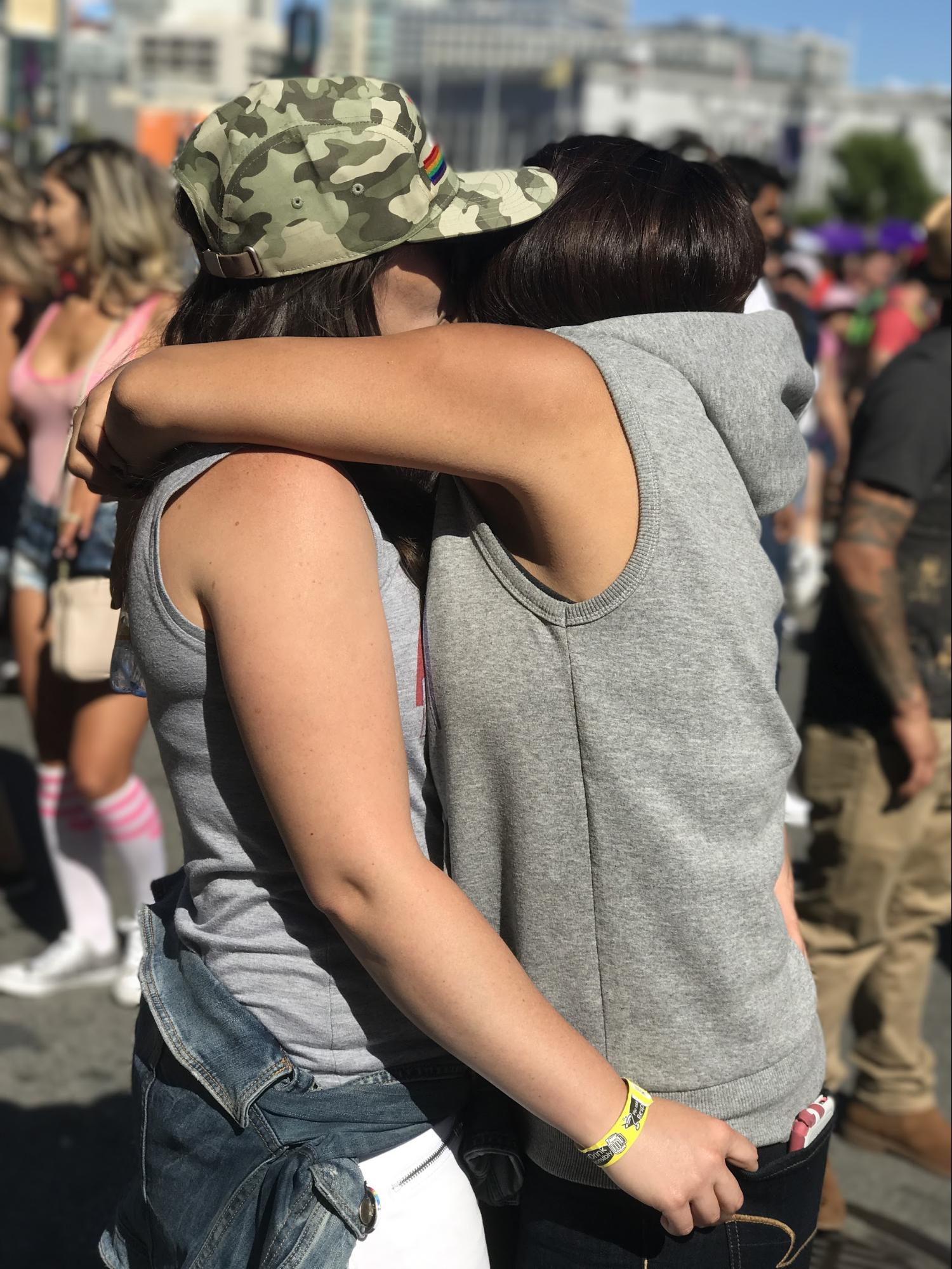 We all hope to meet that one person who just melts our hearts, someone who understands us, someone who with just one touch and one kiss can turn our world upside down, someone who makes us want to build a family. Being in love doesn't just happen, it takes time and work. It's not what you see in the movies. A heart beats for a love that is caring and loving. Everyone should have that right. The right to love anyone that he or she wants.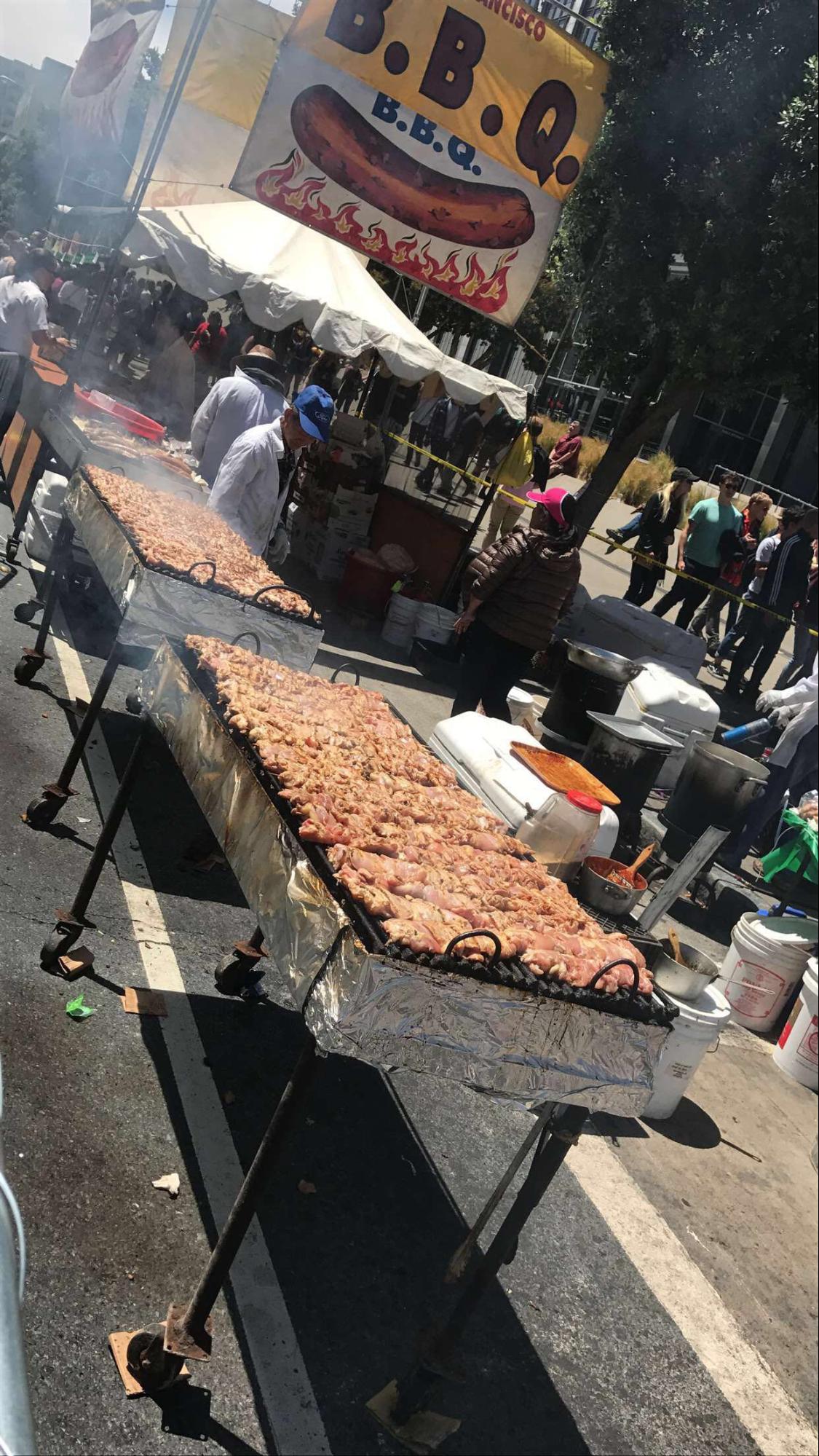 Most events are filled with over pricing vendors trying to make a dollar. Not Pride. The food and drinks at Pride were great with very affordable pricing that didn't break the bank. With friendly staff serving, not only food/ beer but kindness to everyone that they helped.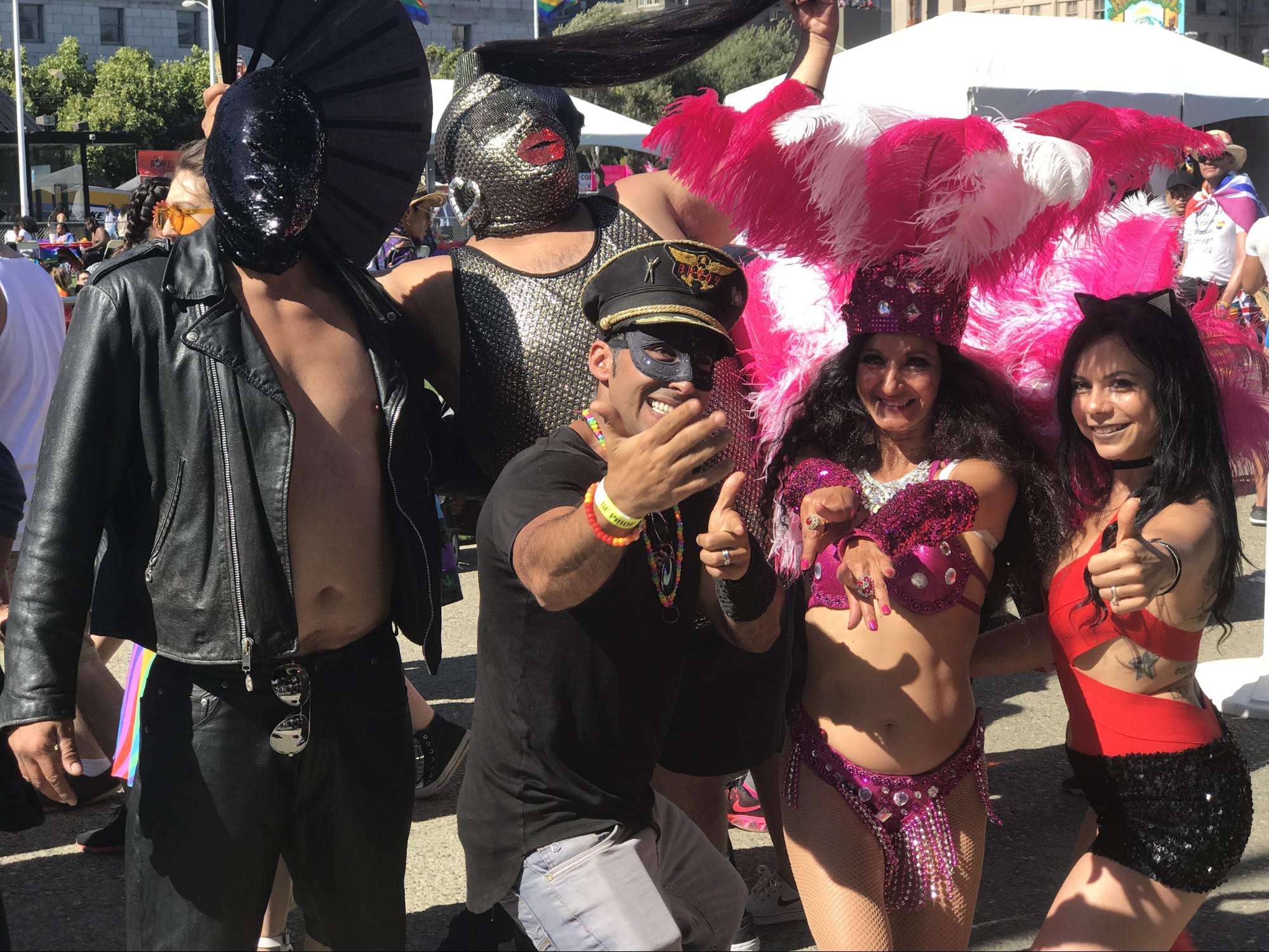 More creative outfits took over day two of Pride. From half-naked people to others with thoughtful-thought out colors. The heat didn't stop anyone from joining in on the fun. The overall view of San Francisco Pride 2017 was something special. Pride was about standing up for what's right. It was about coming out to show the world that hate and discrimination will not be tolerated in not only the LGBT community but in any community. We all hope to find some peace in what we do. We try to understand why some people choose to live with hate than to open their eyes and hearts to love. Because, in the end, maybe not at this very moment, that thing we all want and are fighting for—love—will always WIN!
Author:
Angel

 Jimenez is a writer in Los Angeles. He writes horror, comedy, and online articles. 

Angel

 has written for iHorror, Curve Magazine, Elite Daily, Thought Catalog, Gay Pop Buzz, Your Tango, The Bold Italic and other websites.
Instagram: TheRealAngel86
Facebook: @AngelMRWriter
Twitter: TheRealAngel86