LGBT charities and non-profits, which can be the same organization, exist to provide advocacy, awareness, and a safe haven for those individuals in the LGBT community that need a place to turn to. LGBT charities in the United States have been around for many years now, but they got their real start in the 1920's. In 1924, Henry Gerber founded the Society for Human Rights, which was the first officially recognized gay rights organization in the United States. Twenty-six years later, the Mattachine Society was founded in 1950-51 by Harry Hay. This was the first major gay rights organization in the United States. Then, in 1955, the Daughters of Bilitis, the first major lesbian rights organization in the United States, was founded by Phyllis Lyon and Del Martin. From there, the gay rights movement and LGBT charities grew into the powerhouses of the movement that we know today.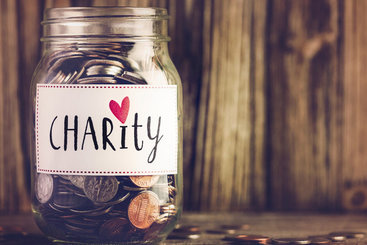 So what do LGBT charities look like today? Some of the biggest names existing today include The Trevor Project, the It Gets Better campaign, the Human Rights Campaign, GLAAD, Services & Advocacy for GLBT Elders (SAGE), BiNet USA, the National Center for Transgender Equality, and many more. These organizations offer many different services including advocacy, hotlines, housing resources, and more. They also continue to launch nationwide campaigns to promote LGBT advocacy, awareness, and equality.
Some of you may be asking what you can do to help. The following ideas can serve as ways to improve funding for LGBT organizations not only nationwide, but globally as well.
Volunteer: Every charity and non-profit is always looking for volunteers. These organizations also usually offer volunteer positions doing many different tasks such as media relations, clerical work, phone calls, fundraising, design work, etc. The more volunteers an organization has, the more funding it can put back into causes for the LGBT community.
Participate in local events and support groups: Again, the more help that can be given to these organizations, the more money that can be put back into the community. Events, such as pride fairs or walks, can also help to raise awareness. Many events also take donations as a way to raise funds.
Donate: One of the best ways to help raise money is to donate directly to the various organizations. The money they raise helps to go back into services that they offer to individuals in the LGBT community. It also helps to go toward any events they may have in order to promote awareness and raise funds.
Spread awareness: Talk to people about these groups and their events. Even if you get just one more person to join the cause, that is more money that could possibly be raised and they could also bring more people in. It is really as simple as talking to people in person or even posting on a social media platform, such as Facebook or Twitter.
It is obvious how much LGBT charities have grown in their time here. What started as a simple rights organization to raise awareness of discrimination against homosexuals has now grown into hundreds of advocacy organizations that provide many different services to all members of the LGBT community. Any contribution that can be made can only make these causes grow even stronger.
Resources: