Designed to advocate for the people and to represent the Federal legal profession, the FBA (Federal Bar Association) recently made history thanks to its Chicago-based section chairman, Chirag Badlani. This section of the association is dedicated to the LGBT community. Badlani explained that the FBA aims to strengthen law practice for those who are practicing in Federal courts. Over time, many suggestions came pouring in that there needed to be LGBT representation in the organization. The people spoke, and the FBA listened.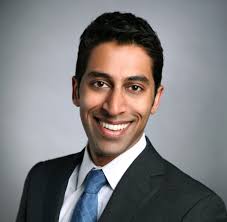 Through this newfound representation, several events have been organized that were designed to promote visibility amongst the community and to draw attention to the cause at hand, thus proving that the interest of the people truly does come front and center. This law geared towards the LGBT community has promoted widespread progress on the journey of visibility. Through partnerships, forums are held by the FBA that touch on several relevant issues such as workplace discrimination and acceptance of diversity.
If you feel compelled to join this organization, there is a requirement. You must be a part of the FBA. This membership is open to those of the legal community such as lawyers, judges, and private practitioners. Naturally, the organization is open to those who are a part of the LGBT community themselves. Allies are also welcome to join, as well as anyone else who would like to learn more about important issues within the community.
The mission is to provide education to others about formative LGBT issues. While the line is thin between educating and advocating, Badlani suggests that the organization is meant to represent its members and not to seek out change for the entire FBA in itself. His aim is to help others to understand the ways in which change can be made for the LGBT community from the federal legal standpoint.
Visit http://www.fedbar.org/LGBT for more info 🙂